Episode notes
It's a house party as we have half of cult podcast House Party on the pod with Kyle Ishmael! So The Debates are literally happening, as we speak. Is Elizabeth Warren going Arya Stark on everyone up on that stage mainly a certain billionaire? We don't know because they are literally happening as we speak. Speaking of Michael Bloomberg  – he's going full swing with his ads, so what do you do when you have family members who are considering voting for him? Is he the Progressives's Trump? We look at his complicated record from Stop & Frisk to other classic Mike Bloomby racist policies. It's like a Mike Bloomby mixtape up in here. We look at the Democrat primaries so far: our thoughts, feelings, woes, and Bernie Bros. There's a new festival in town- the Lover's and Friends Festival- but is it real? Is this the New Fyre Fest? Did Kyle already fall for this and buy his ticket? Is Lil Kim really going to be there? Speaking of the Notorious K.I.M. did she have a shoot out back in the day with Foxy Brown? We have some recommended streamers: American Factory, and High Fidelity with Zoë Kravitz and we figure out how many degrees of separation I am from the coolest person on the planet.  In the main event James walks you through a couple of orgs to get involved with who need your time, money, and awareness this political season regardless of who you're voting for to help ease anxt of hopelessness to help combat: Gerrymandering, voter suppression, protecting the right to vote, winning back the senate, helping kids in cages, and more! Plus impressions, from Snoop Dog to Michael Bloomberg
LINKS:
Florida Rights Restoration Coalition
RAICES – No kids in cages
Kids In Need of Defense (Kind)
——
Follow Kyle Ishamel: @KyleIM
Get Your Shirt at the Max Fun Store:
CONTACT US
Twitter: @minoritykorner
Email: minoritykorner@gmail.com
IG: @minoritykorner
James Arthur M: TW: @JamesArthur_M, IG: @JamesArthurM
Facebook Minority Korner Kids Playground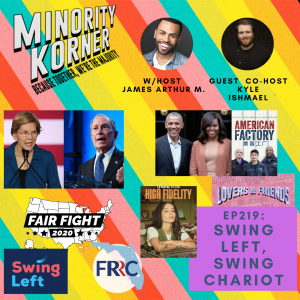 In this episode...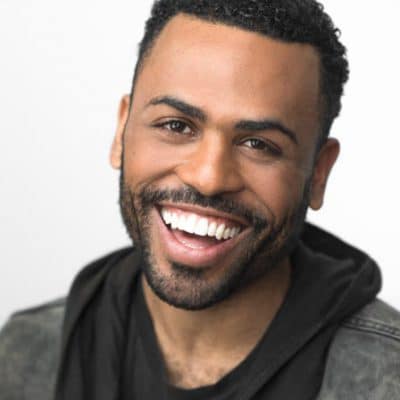 Host/Producer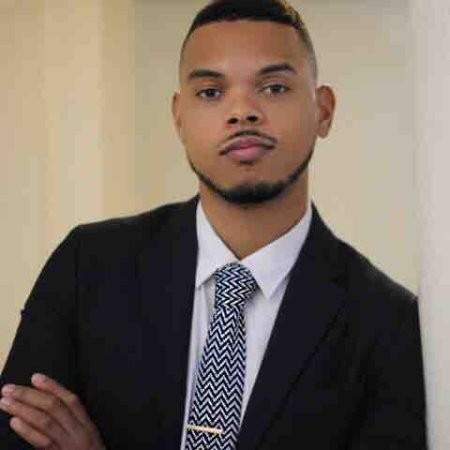 Kyle Ishmael
Co-Host
About the show
Are you easily confused by terms like cultural appropriation, cisgender, toxic masculinity, twunk, queer, black girl magic, and woke? Or maybe you're tired of explaining terms like these and you need a community that gets you! Welcome to Minority Korner, where we take an introspective look at the world. through an intersectional lens. Join James: a queer, political, comedian, self proclaimed, sexy blerd (that's Black Nerd) and each week he's joined in the Korner by another fabulous minority tackling pop culture, the news, media, and history all with a little self care, and self love sprinkled throughout! It's time to Learn, Laugh, and Play, right here at Minority Korner- because together: we're the majority!
Follow @MinorityKorner on Twitter and you can email James at minoritykorner@gmail.com.
Get in touch with the show
People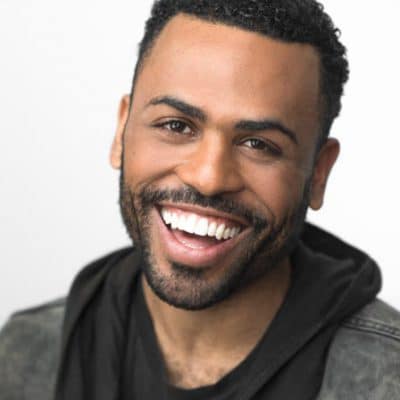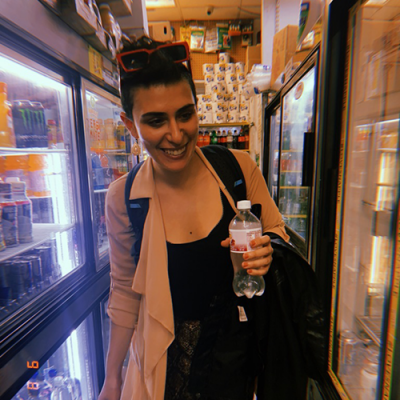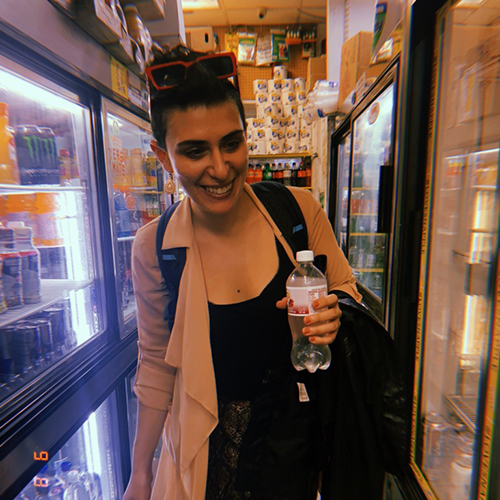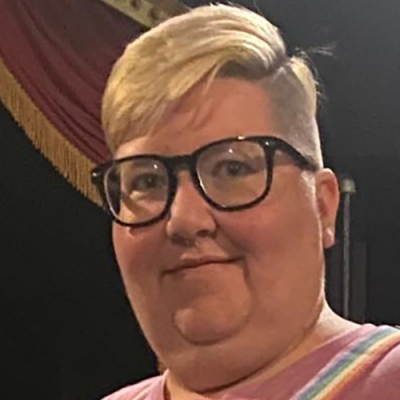 How to listen
Stream or download episodes directly from our website, or listen via your favorite podcatcher!
Liked MK219: Swing Left, Swing Chariot (Bloomberg, Lovers and Friends Festival, Democratic Orgs that Need Your Help, Zoë Kravitz, High Fidelity, American Factory, Lil Kim)? Listen to these next...