Episode notes
**The 2023 Listener Tournament registration is now LIVE.**
Want to be a guest on the show?  If you are a supporter of our show through maximumfun.org, you should have already received an email with a link to register for the opportunity! (If you haven't, please contact Stacey @ maximumfun.org). The deadline to register is July 16, 2023.
We've got more than one piece of trivia sure to fill you with glee on a new episode of Go Fact Yourself!
In this episode…
Guests: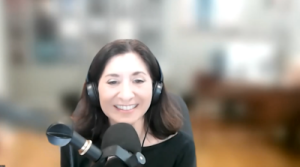 Danielle Koenig is a comedy writer and host of the podcast "How to Survive." She was a previous contestant on episode 57 of "Go Fact Yourself" and rejoins us this week as co-host.
Joseph Solano is perhaps best known by the nickname he uses as an extremely reactive Twitch streamer and podcaster: Joez McFly. He frequently showcases his love of Yankees baseball, and he'll reveal how his fandom has paid off in relationships as well as actual money.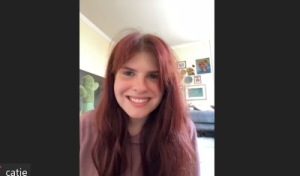 Catie Turner is a singer-songwriter who rose to prominence as a contestant on season sixteen of "American Idol." Being selected for the show is actually a long process that has to be kept a secret until the show airs, and Catie will tell us why she struggled with that. Catie's latest EP, Comedy & Tragedy Act I, was a chance to fulfill her childhood theater ambitions. You can find her new EP and when she's going on tour near you on her website.
Areas of Expertise:
Joseph: The anime "One Piece," the video game Final Fantasy VII, and steaks.
Catie: Disney World, The TV show "Glee," and Bucks County Pennsylvania.
What's the Difference: 
Coffee, Tea or Free…
What's the difference between caffeine free and decaffeinated?
What's the difference between non-dairy and dairy free?
Experts:
Luci Christian, Brina Palencia, and Eric Vale: Voice actors whose careers include the respective roles of Nami, Tony Tony Chopper and Sanji on "One Piece."
Jenna Ushkowitz and Kevin McHale: Actors whose careers include the characters Tina Cohen-Chang and Artie Abrams on "Glee."
Hosts:
Credits:
Theme Song by Jonathan Green.
Maximum Fun's Senior Producer is Laura Swisher.
Associate Producer and Editor is Julian Burrell.
Seeing our next live-audience show in Pasadenaby YOU!
Guests
Joseph "Joez McFly" Solano
Catie Turner
Eric Vale
Brina Palencia
Luci Christian
Jenna Uskowitz
Kevin McHale
About the show
Twice a month, host J. Keith van Straaten and co-host Helen Hong quiz the smartest celebrities they know to find out why they love what they love! Recorded before a live audience in downtown Los Angeles, this game show features comedians, actors, and musicians answering arcane questions on topics they claim to be experts in. But don't worry; if they slip up, there are real experts on hand to give us the facts!
If you're in the Los Angeles area and would like to be in the audience for a podcast taping, get your free ticket at http://www.gofactyourpod.com!
Get in touch with the show
How to listen
Stream or download episodes directly from our website, or listen via your favorite podcatcher!
Liked Ep. 130: Joseph "Joez McFly" Solano & Catie Turner? Listen to these next...