Episode notes
Your prayers have been answered – it's a brand new episode of Go Fact Yourself!
In this episode…
Guests: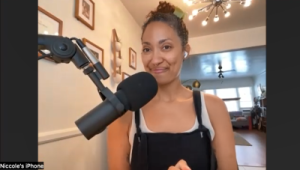 Niccole Thurman is a comedian and voice actor. She appeared as a guest on episode 126 of Go Fact Yourself. She joins us today as guest co-host.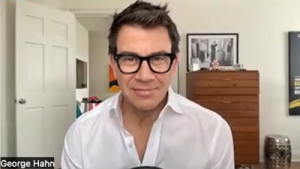 George Hahn is a writer and media personality. He was dubbed an "urban raconteur" by The New York Times. He'll tell us about how he earned the nickname by heavily criticizing New York City… only to fall back in love with it after he left. Plus, he'll share some critical fashion tips and discuss how he was cast as "Great Looking Guy" on "Sex and the City."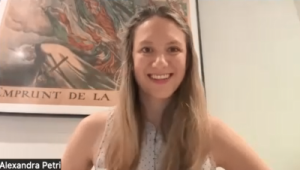 Alexandra Petri is a Washington Post columnist. She got her start at the publication as an intern, writing uncredited articles and having a very unprofessional outgoing voicemail. Alexandra's newest book is Alexandra Petri's US History Important American Documents (I Made Up). It includes falsified versions of this country's history – like how "Sesame Street" characters were involved on D-Day.
Areas of Expertise:
George: Mid-century modern design, various methods of making coffee, and the Bond films of Sean Connery and Daniel Craig.
Alexandra: The musical Jesus Christ Superstar, NBC's hit(?) 2013-2015 show "Hannibal," and Alice Roosevelt Longworth.
What's the Difference: 
Wedding Band
What's the difference between a wedding band and a wedding ring?
What's the difference between a cover band and a tribute band?
Experts: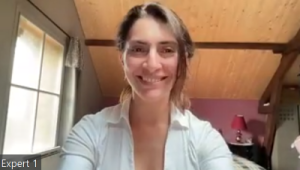 Caterina Murino: Actor and model, whose career includes the role of Solange Dimitrios in the Bond film Casino Royale.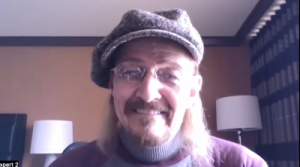 Ted Neeley: Actor and musician, best known for the title role in Jesus Christ Superstar.
Hosts:
Credits:
Theme Song by Jonathan Green.
Maximum Fun's Senior Producer is Laura Swisher.
Associate Producer and Editor is Julian Burrell.
Seeing our next live-audience show in Pasadena by YOU!
Guests
George Hahn
Alexandra Petri
Caterina Murino
Ted Neeley
About the show
Twice a month, host J. Keith van Straaten and co-host Helen Hong quiz the smartest celebrities they know to find out why they love what they love! Recorded before a live audience in downtown Los Angeles, this game show features comedians, actors, and musicians answering arcane questions on topics they claim to be experts in. But don't worry; if they slip up, there are real experts on hand to give us the facts!
If you're in the Los Angeles area and would like to be in the audience for a podcast taping, get your free ticket at http://www.gofactyourpod.com!
Get in touch with the show
How to listen
Stream or download episodes directly from our website, or listen via your favorite podcatcher!
Liked Ep. 131: George Hahn & Alexandra Petri? Listen to these next...