Episode notes
**The 2023 Listener Tournament registration is now LIVE. If you are a supporter of our show through maximumfun.org, you should have already received an email with a link to register. (If you haven't, please contact Stacey @ maximumfun.org). The deadline to register is July 16. **
It's time to drop in and chat with a friend down under on a brand new episode of Go Fact Yourself!
Steph Tisdell is a First Nations Australian comedian, who incorporates her Yidinjy heritage and perspective into her work. Why? Because, in her words, they are "the funniest race in the world." She'll explain. Plus, she tells us how her latest work aims to improve the representation of her fellow aboriginal people in an area of show business that is especially lacking: Stunties.
Andy Saunders is a First Nations Australian comedian whom Tisdell has called, "a guide, a mentor and an uncle." He and his wife Deb famously appeared on "The Block," a TV show about competing to renovate homes. Andy credits his time on the show with giving him great exercise and helping him get recognized. You can see more of the couple's home design expertise on their YouTube show "Deb & Andy DNA of Design."
Areas of Expertise
Steph: Orchids, parrots, and Dr. Phil.
Andy: Surfing, the movie Avatar, and time travel.
What's the Difference: Pool Cue
What's the difference between pool and billiards?
What's the difference between a line and a queue?
Appearing in this episode: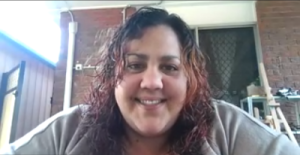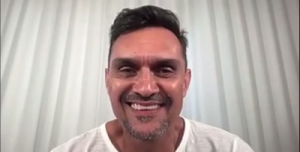 With guests experts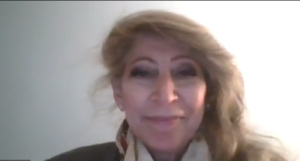 Dr. Irene Pepperberg: award-winning animal psychologist and behaviorist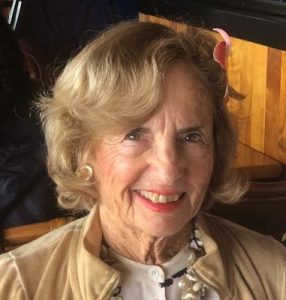 Kathy "Gidget" Zuckerman: surfer who inspired movies, TV shows and professional surfers.
Theme Song by Jonathan Green.
Maximum Fun's Senior Producer is Laura Swisher.
Associate Producer and Editor is Julian Burrell.
Making sure you contact us if you were selected to listen to a Zoom show by YOU
Guests
Steph Tisdell
Andy Saunders
Dr. Irene Pepperberg
Kathy "Gidget" Zuckerman
About the show
Twice a month, host J. Keith van Straaten and co-host Helen Hong quiz the smartest celebrities they know to find out why they love what they love! Recorded before a live audience in downtown Los Angeles, this game show features comedians, actors, and musicians answering arcane questions on topics they claim to be experts in. But don't worry; if they slip up, there are real experts on hand to give us the facts!
If you're in the Los Angeles area and would like to be in the audience for a podcast taping, get your free ticket at http://www.gofactyourpod.com!
Get in touch with the show
How to listen
Stream or download episodes directly from our website, or listen via your favorite podcatcher!
Liked Ep. 129: Steph Tisdell & Andy Saunders? Listen to these next...