Episode notes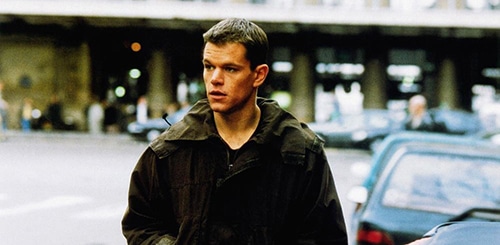 The Bourne Identity
This week we have the amazing writer/director Vicky Jewson (Lady Godiva, Born of War) on the program. Her new film, Close, stars Noomi Rapace as a counter-terrorism expert and bodyguard tasked to protect a wealthy heiress. It's a gritty, intimate action film, and that's why the movie Vicky has chosen to discuss is so apt. This week Vicky will be discussing 2002's, The Bourne Identity. Vicky elaborates on the influence this film had on her, and how the Bourne series has had a huge influence on the current iterations of the Bond movies. Vicky goes in depth on mapping out action sequences and working with stunt coordinators to achieve a spontaneous feel in her film. She also talks about working with Noomi Rapace, and why it was difficult for her to call "cut." Vicky and April also go behind the scenes of The Bourne Identity and outline Doug Liman's career trajectory from indie films to directing an unorthodox blockbuster action film.
If you haven't seen it yet, go watch The Bourne Identity.
With April Wolfe and Vicky Jewson.
You can let us know what you think of Switchblade Sisters on Twitter or Facebook.
Or email us at switchbladesisters@maximumfun.org.
Produced by Casey O'Brien and Laura Swisher for MaximumFun.org.
About the show
Switchblade Sisters is a podcast providing deep cuts on genre flicks from a female perspective. Every week, screenwriter and former film critic April Wolfe sits down with a phenomenal female film-maker to slice-and-dice a classic genre movie – horror, exploitation, sci-fi and many others! Along the way, they cover craft, the state of the industry, how films get made, and more. Mothers, lock up your sons, the Switchblade Sisters are coming!
Follow @SwitchbladePod on Twitter and join the Switchblade Sisters Facebook group. Email them at switchbladesisters@maximumfun.org.
How to listen
Stream or download episodes directly from our website, or listen via your favorite podcatcher!