Episode notes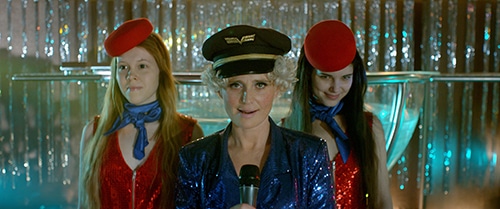 The Lure
We are so lucky to have on the program this week, cinematographer and director Skye Borgman. Her most recent documentary, Abducted in Plain Sight, follows the story of a young girl in a tight-knit LDS community, who is abducted twice by her neighbor and parent's best friend. It's an intense and serious film, which makes Skye's chosen genre movie all the more interesting. She has decided to discuss 2015's Polish, horror, mermaid musical, The Lure. She and April pinpoint how this film is able to deftly deliver harsh truths about female sexualization within the framework of a mythic fairytale. The two also marvel at the director Agnieszka Smoczynska, and what she was able to do in terms of pushing the limits of the mermaid's fin designs. Skye also touches upon working with the Broberg family on her doc, and how she was able to get them to discuss incredibly difficult subjects like pedophilia and child abuse.
You can see Abducted in Plain Sight on Netflix.
If you haven't seen it yet, go watch The Lure.
With April Wolfe and Skye Borgman.
You can let us know what you think of Switchblade Sisters on Twitter or Facebook.
Or email us at switchbladesisters@maximumfun.org.
Produced by Casey O'Brien and Laura Swisher for MaximumFun.org.
About the show
Switchblade Sisters is a podcast providing deep cuts on genre flicks from a female perspective. Every week, screenwriter and former film critic April Wolfe sits down with a phenomenal female film-maker to slice-and-dice a classic genre movie – horror, exploitation, sci-fi and many others! Along the way, they cover craft, the state of the industry, how films get made, and more. Mothers, lock up your sons, the Switchblade Sisters are coming!
Follow @SwitchbladePod on Twitter and join the Switchblade Sisters Facebook group. Email them at switchbladesisters@maximumfun.org.
How to listen
Stream or download episodes directly from our website, or listen via your favorite podcatcher!