Episode notes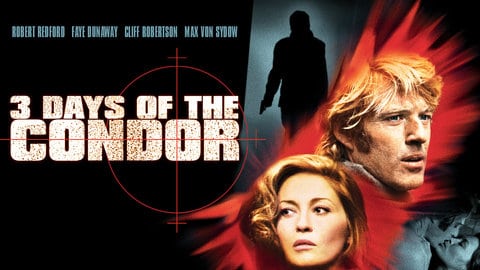 3 Days of the Condor
Adrienne Barbeau was born in Sacramento, California, and caught the showbiz bug while entertaining troops on Army bases in Southeast Asia as part of the San Jose Civic Light Opera. She moved to New York City in the 1960s and made her Broadway debut co-starring in Fiddler on the Roof with Bette Midler. She went on to star in more than 25 musicals and plays, originating the role of Rizzo in the Broadway production of Grease, for which she was nominated for a Tony. From 1972 to 1978, Adrienne starred in the sitcom Maude as Carol, the daughter of Bea Arthur's character. She was nominated for a Golden Globe for that role. She also made appearances in numerous TV shows, movies of the week and game shows. In 1980 Adrienne starred in her first theatrical film, John Carpenter's The Fog, as radio deejay Stevie Wayne. That film established her as a genre film star. She went on to star in sci fi and horror classics such as Escape from New York, Wes Craven's Swamp Thing, and the Steven King adaptation Creep Show. She's also starred in comedies like Canonball Run and Back to School and Cannibal Women in the Avocado Jungle of Death. She's never stopped working and we're thrilled to have her on the show with guest host Katie Walsh.
Adrienne chose to talk about 3 Days of the Condor, based on the 1974 novel Six Days of the Condor by James Grady. Sidney Pollack directed the 1975 film, which was written by Lorenzo Semple Jr. and David Rayfiel.
If you haven't seen it yet, go watch 3 Days of the Condor. For those of you with library cards, you can stream it for free on Kanopy.
With Katie Walsh and Adrienne Barbeau.
You can let us know what you think of Switchblade Sisters on Twitter or Facebook.
Or email us at switchbladesisters@maximumfun.org.
Produced by Casey O'Brien and Laura Swisher for MaximumFun.org.
In this episode...
Guests
Katie Walsh
Adrienne Barbeau
About the show
Switchblade Sisters is a podcast providing deep cuts on genre flicks from a female perspective. Every week, screenwriter and former film critic April Wolfe sits down with a phenomenal female film-maker to slice-and-dice a classic genre movie – horror, exploitation, sci-fi and many others! Along the way, they cover craft, the state of the industry, how films get made, and more. Mothers, lock up your sons, the Switchblade Sisters are coming!
Follow @SwitchbladePod on Twitter and join the Switchblade Sisters Facebook group. Email them at switchbladesisters@maximumfun.org.
How to listen
Stream or download episodes directly from our website, or listen via your favorite podcatcher!