Episode notes
Whether you're in the mood to surf some waves or binge some TV, this episode of Go Fact Yourself is for you!
As an actor, Quinn Cummings saw success at an early age. She was nominated for an Oscar for her role in the film The Goodbye Girl. It was a great experience, but one that put a bit of a strain on her relationship with her mother… and her hair. She'll explain. Quinn can be heard on the podcast "Quinn Cummings Gives Bad Advice".
Like Quinn, Greg Behrendt also has experience giving others advice, especially with relationships. He's written several books about love, including He's Just Not That Into You and serves as a private life coach. What exactly are his qualifications? Just a 30-year comedy career, multiple books on the New York Times bestseller list and the fact that he survived cancer (twice).
The guests will compete to answer trivia questions about surf music, animated Netflix shows and their respective expertise on cats and dogs.
This episode is sponsored by Spencer Marks' new science-fiction novel Living History. Go to livinghistorynovel.com and enter the promo code "HELEN" to purchase the book for a discount and to have it personally autographed.
What's the Difference: wasted
What's the difference between liquor and liqueur?
What's the difference between trash and garbage?
Areas of Expertise
Quinn Cummings: High fashion, the Netflix series "Bojack Horseman" and domestic cats.
Greg Behrendt: Surf music, dog shows and Dots candy
Appearing in this episode:
J. Keith van Straaten
Helen Hong
Quinn Cummings
Greg Behrendt
With guest experts: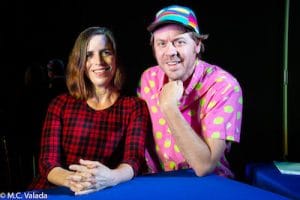 Quinn Cummings and Mike Holingsworth
Mike Hollingsworth, Emmy-nominated producer and supervising director of "Bojack Horseman."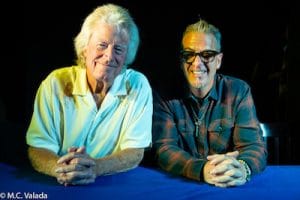 Dean Torrence and Greg Behrendt
Dean Torrence, one half of the surf-music duo Jan and Dean.
Go Fact Yourself was devised by Jim Newman and J. Keith van Straaten, and produced in collaboration with Maximum Fun. The show was recorded at the Carl Sagan and Ann Druyan theater at The Center For Inquiry in Los Angeles.
Theme Song by Jonathan Green.
Maximum Fun's Senior Producer is Laura Swisher.
The show is edited by Julian Burrell.
Go to gofactyourpod.com for information and tickets to the next recording of Go Fact Yourself!
Guests
Quinn Cummings
Greg Behrendt
Mike Hollingsworth
Dean Torrence
About the show
Twice a month, host J. Keith van Straaten and co-host Helen Hong quiz the smartest celebrities they know to find out why they love what they love! Recorded before a live audience in downtown Los Angeles, this game show features comedians, actors, and musicians answering arcane questions on topics they claim to be experts in. But don't worry; if they slip up, there are real experts on hand to give us the facts!
If you're in the Los Angeles area and would like to be in the audience for a podcast taping, get your free ticket at http://www.gofactyourpod.com!
Get in touch with the show
How to listen
Stream or download episodes directly from our website, or listen via your favorite podcatcher!
Liked Ep. 46: Quinn Cummings & Greg Behrendt? Listen to these next...