Episode notes
This week on Go Fact Yourself, it's not just a game of trivia: it's a game of hardcore roller derby AND a game of Super Mario!
You probably know Adam Conover from his TruTV show, "Adam Ruins Everything," where he uncovers the complicated, and often problematic, backstories behind topics like voting, football, Hawaii and more. He'll also tell us about his own complicated backstory: as the only member of his family without a PhD. Adam can also be heard on the podcast "Factually!".
Adam's opponent is comedian and writer Jill-Michele Melean. She was the first (and last) Latina cast member on "MADtv." She was known for her celebrity impressions, most notably for Britney Spears and Drew Berrymore. And don't worry… she's happy to demonstrate. Jill-Michele can be seen in her stand up special "White/Latina" on Amazon Prime.
The guests will also discuss topics like clean eating, public transportation and the value of tasteful plastic surgery.
This episode is sponsored by Trivia Con, happening April 3-5, 2020 in Las Vegas.
What's the Difference: Clang, clang, clang
What's the difference between a bell and a chime?
What's the difference between a tram and a trolley?
Areas of Expertise
Adam Conover: Western philosophy, the TV show "Succession" and the history of the Nintendo video-game character, Mario.
Jill Michele-Melean: Eating clean, being the best aunt ever, everything Drew Barrymore.
Appearing in this episode:
J. Keith van Straaten
Helen Hong
Adam Conover
Jill-Michele Melean
With guest experts: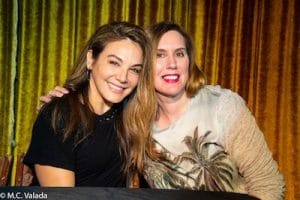 Jill-Michele Melean and Shauna Cross
Shauna Cross
, novelist, screenwriter and roller derby athlete.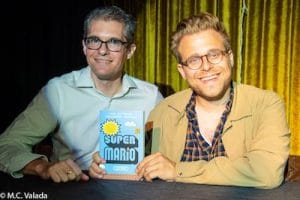 Jeff Ryan and Adam Conover
Jeff Ryan
, author of 
Super Mario: How Nintendo Conquered America
.
Go Fact Yourself was devised by Jim Newman and J. Keith van Straaten, and produced in collaboration with Maximum Fun. The show was recorded at the The Angel City Brewery in Los Angeles.
Theme Song by Jonathan Green.
Maximum Fun's Senior Producer is Laura Swisher.
The show is edited by Julian Burrell.
Go to gofactyourpod.com for information and tickets to the next recording of Go Fact Yourself!
Guests
Adam Conover
Jill-Michele Melean
Shauna Cross
Jeff Ryan
About the show
Twice a month, host J. Keith van Straaten and co-host Helen Hong quiz the smartest celebrities they know to find out why they love what they love! Recorded before a live audience in downtown Los Angeles, this game show features comedians, actors, and musicians answering arcane questions on topics they claim to be experts in. But don't worry; if they slip up, there are real experts on hand to give us the facts!
If you're in the Los Angeles area and would like to be in the audience for a podcast taping, get your free ticket at http://www.gofactyourpod.com!
Get in touch with the show
How to listen
Stream or download episodes directly from our website, or listen via your favorite podcatcher!
Liked Ep. 47: Adam Conover & Jill-Michele Melean? Listen to these next...