Episode notes
New to Bullseye? Subscribe to our podcast in iTunes or with your favorite podcatcher to make sure you automatically get the newest episode every week.
And if you're looking for a particular segment to listen to or share, check us out on Soundcloud.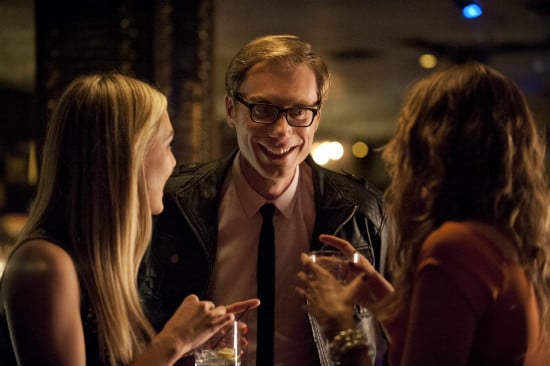 Why Stephen Merchant Can't (And Won't) Please Everyone
With the debut of the original U.K. version of "The Office", the show's co-creators Stephen Merchant and Ricky Gervais helped usher in a new era of awkward realism in comedy television.
Merchant began his career with a plan: a day job in radio, with plenty of time in the evening to do stand up comedy and other projects. But once he met Ricky Gervais, a series of events led to creation of the pilot episode of The Office, and you might know what happened from there.
Merchant is a connoisseur of honest, uncomfortable, this-is-what-real-life-unfortunately-sometimes-feels-like moments. He's translated this talent into a stream of hilarious television series. Working with friend and regular collaborator Ricky Gervais, Merchant has created and written for Extras, Life's Too Short, and The Ricky Gervais Show. His new comedy, Hello Ladies, was inspired by Merchant's dating misadventures and his own stand up comedy.
Merchant tells us about creating the cultural colossus that is The Office, the comfort he finds in being a "historian of comedy", and the real life worst date he's ever had.
Hello Ladies premieres Sunday September 29 on HBO.
If you liked this, let someone know! Click here to share this segment with your friends.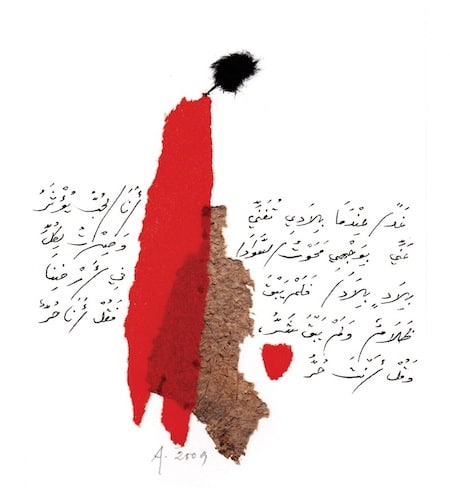 Carolyn Kellogg Bets On Adonis for Nobel Prize and Recommends Jonathan Lethem's "Dissident Gardens"

Carloyn Kellogg, book critic and staff writer for the LA Times, joins us to recommend some best bets from the world of literature.
Next month, the tight-lipped Nobel Committee will be announcing their annual prize for literature. Kellogg has her money on the Syrian poet Adonis, a major figure in Arabic poetry for the past fifty years. A collection of his poetry, Adonis: Selected Poems, was translated by Khaled Mattawa.
Carolyn also recommends Jonathan Lethem's new novel about multiple generations of political revolutionaries in New York, Dissident Gardens.
Read more of Carolyn's writing on books, authors, and publishing at the LA Times' blog .
If you liked this, let someone know! Click here to share this segment with your friends.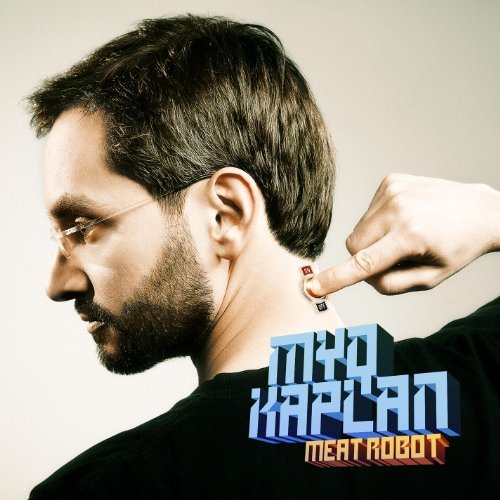 Myq Kaplan: Meat Robot
Comedian Myq Kaplan wants your advice on a problem that his "friend" is having.
His recent stand-up album Meat Robot is available now.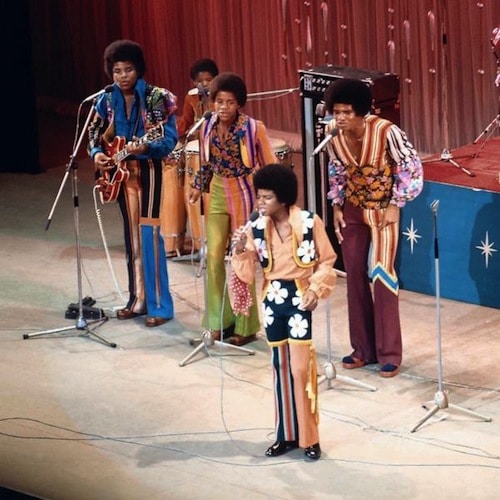 The Outshot: Why "I Want You Back" Is The Greatest Pop Song Ever
There's really only one way to prove "I Want You Back" is the greatest pop song ever: listen.
If you liked this, let someone know! Click here to share this segment with your friends.
Guests
Stephen Merchant
Carolyn Kellogg
Myq Kaplan
About the show
Bullseye is a celebration of the best of arts and culture in public radio form. Host Jesse Thorn sifts the wheat from the chaff to bring you in-depth interviews with the most revered and revolutionary minds in our culture.
Bullseye has been featured in Time, The New York Times, GQ and McSweeney's, which called it "the kind of show people listen to in a more perfect world." Since April 2013, the show has been distributed by NPR.
If you would like to pitch a guest for Bullseye, please CLICK HERE. You can also follow Bullseye on Twitter, YouTube, and Facebook. For more about Bullseye and to see a list of stations that carry it, please click here.
Get in touch with the show
How to listen
Stream or download episodes directly from our website, or listen via your favorite podcatcher!