Episode notes
New to Bullseye? Subscribe to our podcast in iTunes or with your favorite podcatcher to make sure you automatically get the newest episode every week.
And if you're looking for a particular segment to listen to or share, check us out on Soundcloud.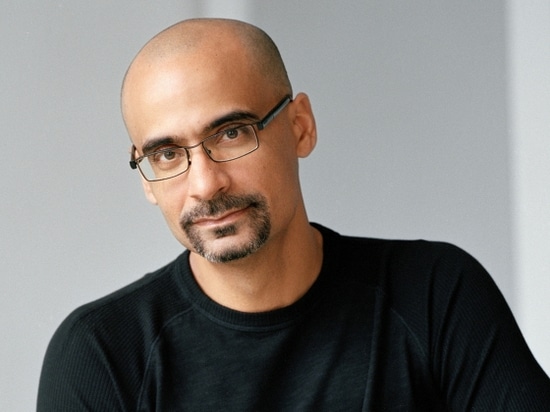 Junot Diaz on Immigration, A Love of Books, and Why His Writing Isn't "Sexist Claptrap"
Junot Diaz was already a rising star when his first novel, The Brief Wondrous Life of Oscar Wao, was published in 2007 and subsequently won the Pulitzer Prize in Fiction. His short stories had netted him attention, acclaim, and a published collection of short fiction, Drown.
He's continued to accrue major literary awards and recently received a Genius Grant from the Macarthur Foundation, which noted his use of "raw, vernacular dialogue and spare, unsentimental prose to draw readers into the various and distinct worlds that immigrants must straddle."
There have been a number of constants throughout Junot's career. He's continued to write fiction about the immigrant experience, specifically from a Dominican-American perspective. And he's returned again and again to the character of Yunior de Las Casas. Like Junot, Yunior was born in the Dominican Republic and was transplanted with his family to New Jersey in the dead of winter. Like Junot, Yunior is intelligent and over-educated, an academic who lives in Cambridge. Like Junot, Yunior grew up with Dominican women who wanted to get the hell out of Dodge, who would do better not to mess with him (or any dude).
That is to say — Yunior is a well-developed character by now. In his book This Is How You Lose Her, now in paperback, Junot explores Yunior's issues with intimacy and the psyche of a cheater. The reader roots for Yunior to find love, even as they wince, watching him sabotage one relationship after another.
Junot joins us this week to talk about the immigrant experience, accusations of sexism, and the soundtrack that kept him writing through many late nights.
If you liked this, let someone know! Click here to share this segment with your friends.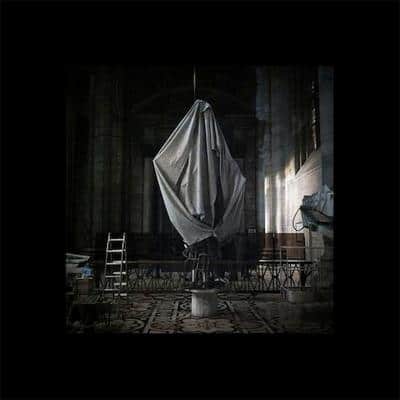 Ian Cohen Recommends Heavy Rock for October

Ian Cohen, contributing editor at Pitchfork, stops by to recommend some new heavy rock releases.
He recommends an album that "finds people at the edge of both pop and metal", the new release Everyday I Get Closer to the Light From Which I Came from the solo project Jesu.
Ian also suggests checking out the Tim Hecker's upcoming release, Virgins, an ambient album that doesn't fade into the background.
Jesu's Everyday I Get Closer to the Light from Which I Came is out now via Avalanche.
Tim Hecker's Virgins is out October 14 via kranky records.
If you liked this, let someone know! Click here to share this segment with your friends.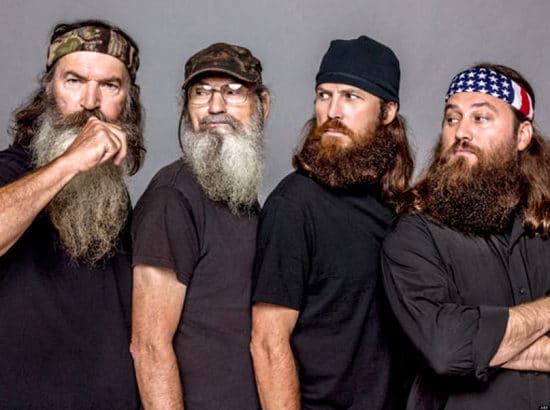 Pop Culture Advice from My Brother, My Brother and Me: Water Cooler Talk, Comic Book Movies, and Vinyl Snobbery
Justin McElroy, Travis McElroy and Griffin McElroy return to Bullseye to answer some of your most pressing pop culture problems and end up taking on Duck Dynasty, James and the Giant Peach, Lionel Richie, grandparents and more.
If you've still got questions that need anwers, the McElroy brothers host a weekly advice show for the modern era called My Brother, My Brother, and Me. You can subscribe wherever you download podcasts, and send your queries to mbmbam@maximumfun.org.
If you liked this, let someone know! Click here to share this segment with your friends.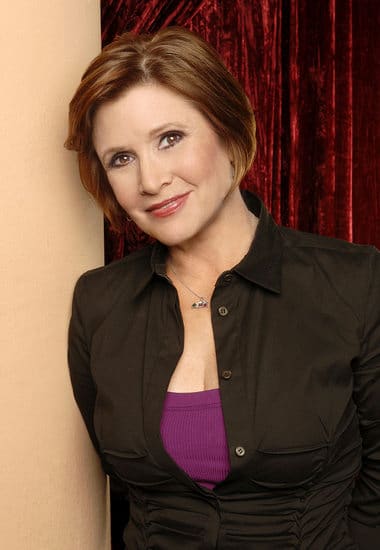 Carrie Fisher on Growing Up Famous, Star Wars, and Shock Therapy
Carrie Fisher is best known for her role as Princess Leia in the seminal Star Wars films, but she began her celebrity life as a baby — as the daughter of America's sweethearts, the actress Debbie Reynolds and singer Eddie Fisher.
Carrie has battled addiction, bipolar disorder and the ups and downs of celebrity to reinvent herself as a successful novelist and memoirist. Her book Shockaholic recalls her relationships with Michael Jackson, Elizabeth Taylor, and her parents, self-medication with drugs, and the last resort of electroconvulsive therapy.
Today, we're revisiting our conversation with Carrie Fisher from 2011. Her book Shockaholic is available now in paperback.
If you liked this, let someone know! Click here to share this segment with your friends.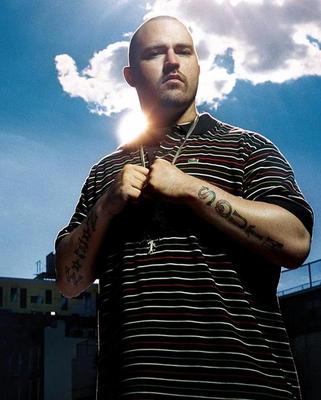 The Outshot: Bubba Sparxxx
So maybe The Accidental Racist didn't go over so hot. But this week, Jesse will tell you about a record that actually mixed country and hip-hop to the benefit of both. It's Bubba Sparxxx's 2003 release, Deliverance.
If you liked this, let someone know! Click here to share this segment with your friends.
Guests
Junot Diaz
Carrie Fisher
Griffin McElroy
Travis McElroy
Justin McElroy
About the show
Bullseye is a celebration of the best of arts and culture in public radio form. Host Jesse Thorn sifts the wheat from the chaff to bring you in-depth interviews with the most revered and revolutionary minds in our culture.
Bullseye has been featured in Time, The New York Times, GQ and McSweeney's, which called it "the kind of show people listen to in a more perfect world." Since April 2013, the show has been distributed by NPR.
If you would like to pitch a guest for Bullseye, please CLICK HERE. You can also follow Bullseye on Twitter, YouTube, and Facebook. For more about Bullseye and to see a list of stations that carry it, please click here.
Get in touch with the show
How to listen
Stream or download episodes directly from our website, or listen via your favorite podcatcher!