Episode notes
New to Bullseye? Subscribe to our podcast in iTunes or with your favorite podcatcher to make sure you automatically get the newest episode every week.
And if you're looking for a particular segment to listen to or share, check us out on Soundcloud.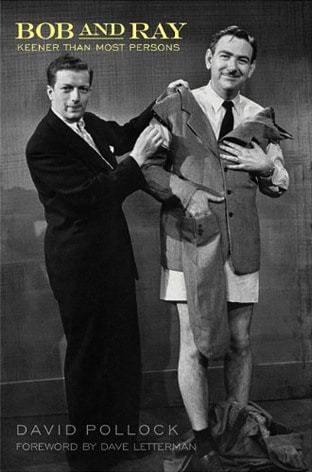 The Comic Chemistry Of Bob & Ray with Writer David Pollock
Your favorite improvising comedians, whether they realize it or not, are descendants of Bob Elliott & Ray Goulding. Their signature satirical sketches, performed equally for their own entertainment as for that of their audience, continually broke new ground in the world of comedy. What started as a simple dream to be radio announcers culminated in a career spanning five decades, performances at Carnegie Hall, and a legacy as two of the funniest radio and television personalities since those job titles came into existence.
David Pollock has written for some of the most important sitcoms of the 70s, 80s, and 90s, including Full House, Frasier, Growing Pains, Cheers, M*A*S*H, and The Mary Tyler Moore Show. His new book, Bob and Ray: Keener Than Most Persons, is a detailed history of Bob and Ray, and provides some serious new insight about the comedic duo.
Pollock tells us about Bob and Ray's most hilarious on-air moments, how they invented the concept of comedy in advertising, and the magical chemistry that kept Bob and Ray improvising for over 40 years.
If you liked this, let someone know! Click here to share this segment with your friends.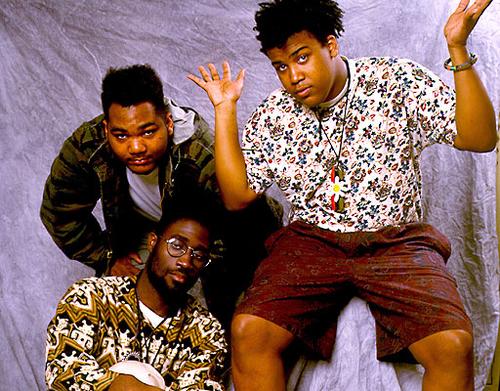 Andrew Noz Recommends Classic Three 6 Mafia and De La Soul
Our go-to rap critic Andrew Noz shares some of his all-time favorite hip-hop tracks.
First he recommends the menacing Memphis track Victim Of A Driveby (Mask And The Glock) by Triple Six Mafia feat. SOG & Lil Glock, off their 1994 "Smoked Out Loced Out" tape from Prophet Entertainment.
Noz also recommends De La Soul's Ego Trippin Pt. 2, the allusion-filled second single off their 1993 album "Buhloone Mindstate" from Tommy Boy.
Andrew Noz is the columnist for Pitchfork's Hall of Game, and also blogs and Tumblr-s regularly at Cocaine Blunts and Tumblin 'Erb.
If you liked this, let someone know! Click here to share this segment with your friends.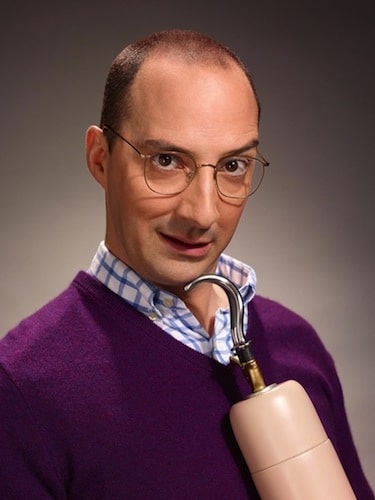 The Frightened Roles of Tony Hale

No character epitomizes Arrested Development's eponymous theme like Buster Bluth. Giving his mom back rubs, dating her best friend, and sucking cigarette smoke from her mouth while she's under house arrest–Buster is an eerie Oedipal manchild to the nth degree.
Similarly in the HBO show Veep, one person in Washington truly enables Vice President Selina Meyer, feeding the ego of an otherwise vestigial political player–her body man, Gary Walsh.
Both characters are played by Emmy-nominee Tony Hale, whose comedic facility with the role of obsequious mama's boy is unmatched.
Tony sat down with Jesse last year to discuss the humor of the behind-the-scenes world of politics, Buster Bluth's comedic inspiration, and the role his faith plays in his acting career. The third season of Veep will air on HBO in the spring of 2014.
If you liked this, let someone know! Click here to share this segment with your friends.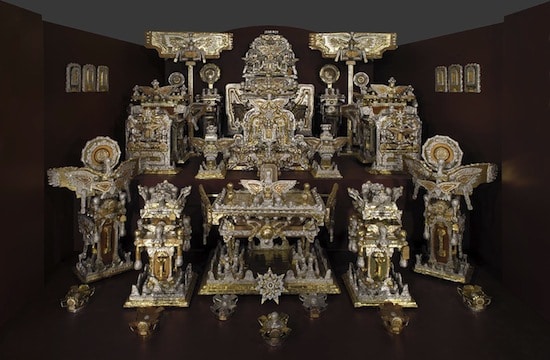 The Outshot: The Throne Of The Third Heaven of the Nations' Millenium General Assembly
In this week's Outshot, Jesse tells the story of a man who secretly spent the last fifteen years of his life building something amazing in a rented garage.
If you liked this, let someone know! Click here to share this segment with your friends.
Guests
David Pollock
Tony Hale
Andrew Noz
About the show
Bullseye is a celebration of the best of arts and culture in public radio form. Host Jesse Thorn sifts the wheat from the chaff to bring you in-depth interviews with the most revered and revolutionary minds in our culture.
Bullseye has been featured in Time, The New York Times, GQ and McSweeney's, which called it "the kind of show people listen to in a more perfect world." Since April 2013, the show has been distributed by NPR.
If you would like to pitch a guest for Bullseye, please CLICK HERE. You can also follow Bullseye on Twitter, YouTube, and Facebook. For more about Bullseye and to see a list of stations that carry it, please click here.
Get in touch with the show
How to listen
Stream or download episodes directly from our website, or listen via your favorite podcatcher!