Episode notes
New to Bullseye? Subscribe to our podcast in iTunes or with your favorite podcatcher to make sure you automatically get the newest episode every week.
And if you're looking for a particular segment to listen to or share, check us out on Soundcloud.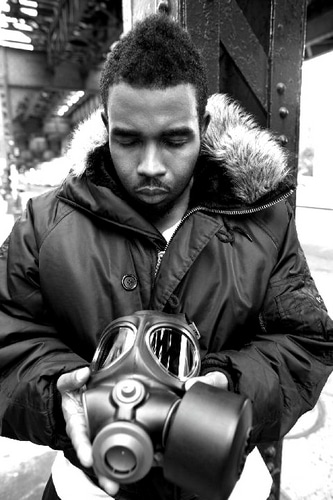 Pharoahe Monch: Your Favorite Rapper's Favorite Rapper
Pharoahe Monch has been a voice in the hip hop world for over twenty-five years. In that time, he's worked on six studio albums — three as half of Organized Konfusion with his partner Prince Poetry (better known as Prince Po) and three as a solo artist. His seventh album, P.T.S.D. (Post Traumatic Stress Disorder), is due out early this year, continuing where the MC left off with 2011's W.A.R. (We Are Renegades).
Nowadays, it's understood that Monch is a rapper with intelligent, intricate lyrics that give a unique perspective on issues such as gun violence. Early in his career, however, he and Prince Poetry were rap novices under the name Simply II Positive MCs. They caught the attention of the influential record producer Paul C and became Organized Konfusion. Although Monch and Prince Poetry never achieved big commercial success together, Organized Konfusion became one of the most respected underground rap groups of the '90s. The group separated in 1997, but Monch went on to become a fruitful solo artist, scoring a career-defining hit with his biggest single, Simon Says.
This week, we revisit Jesse's 2009 interview with Monch. They'll talk about the controversy surrounding the an infamous Godzilla sampling, Monch's fond memory of Paul C, and the MC's struggle with asthma in a profession that's all about controlled breathing.
If you liked this, let someone know! Click here to share this segment.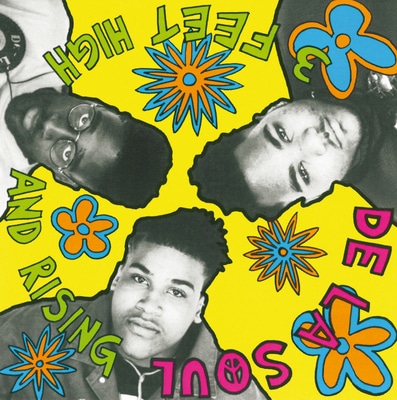 Oliver Wang Talks About a Life-Defining Record and a Dip into Northern Soul
This week, music writer Oliver Wang stops by to recommend a hip hop album and a soulful single.
His first recommendation is De La Soul's debut album, 3 Feet High & Rising. The trio proved that three guys from Long Island with a clever, twisted sense of humor could make an impression on the hip hop scene.
He also suggests a listen to The De Vons' single "Someone to Treat Me (The Way You Used To)". The song is a classic example of Northern Soul (and has an interesting producer credit to boot).
Oliver Wang is the proprietor of the soul music blog, Soul Sides. He's also the professor of sociology at Cal State, Long Beach and co-editor of the Journal of Popular Music Studies.
If you liked this, let someone know! Click here to share this segment.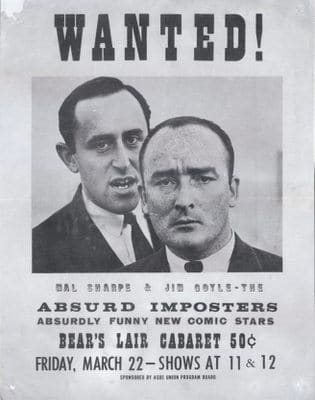 Coyle & Sharpe: The Imposters
In the early 1960s, two well-dressed young men roamed the streets of San Francisco with a tape recorder and a sense of whimsy in their stride. James Coyle and Mal Sharpe would conduct man-on-the-street interviews and bamboozle unsuspecting bystanders with their hilarious and bizarre setups and put-ons.
SF Sketchest will hold a "Salute to Coyle & Sharpe", recognizing their influence in comedy, on February 9th. For tickets or more information, visit our event page.
Want more Coyle & Sharpe? Subscribe to the podcast here.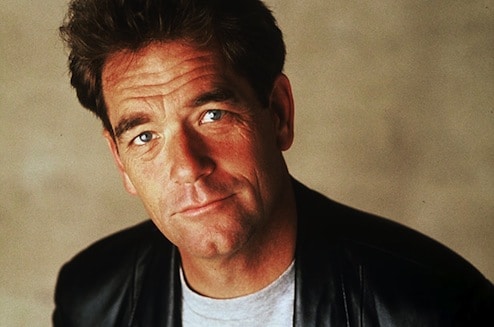 Huey Lewis: From Busking in Morocco to Multi-Platinum Success
It seems strange now, but when Huey Lewis and the News released their first record in 1979, music executives weren't expecting them to become a huge success. With bombastic hair bands on one end of the rock spectrum and sneering punk rockers on the other, there didn't seem to be much of a place for Lewis and company's fun, bluesy pub-rock. But thumbing their noses at industry naysayers turned out to be the right move for Huey Lewis and The News. Case in point: 1983's Sports, their first record to hit number one on the Billboard charts.
Thirty years later, the band's commemorating the thirty-year anniversary of that album with an expanded re-issue of Sports, featuring remastered tracks and live versions of songs like "The Heart of Rock & Roll" and "I Want a New Drug". Huey Lewis sat down with Jesse to talk about the album that brought them to stardom, as well as his experiences writing songs for Back to the Future and Pineapple Express, how to stow away on an airplane to Europe (well, it worked in the seventies), and how a trip to Morocco convinced him that a career in music was possible.
Huey Lewis and The News' 30th Anniversary Edition of Sports will be released on May 14. For more information about the band and their US tour, you can check out their website.
This week, we revisit Jesse's interview with Huey Lewis. They'll talk about his pub rock beginnings, his multi-platinum success with Sports, and the time he finagled his way onto an airplane bound for London.
If you liked this, let someone know! Click here to share this segment.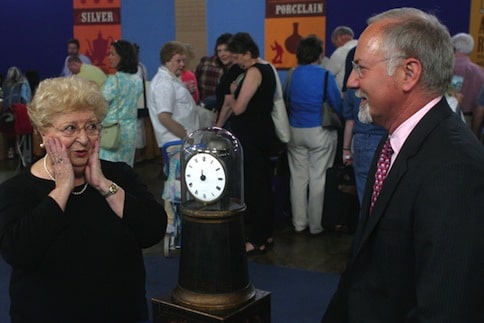 The Outshot: Antiques Roadshow
There's a pretty simple formula to Antiques Roadshow: someone comes in with a knickknack and has it assessed by an expert. Next comes everyone's favorite part: the big reveal, where they find out what their item is really worth. That's part's pretty great, Jesse says – but there's something about Antiques Roadshow that he loves even more.
If you liked this, let someone know! Click here to share this segment.
Guests
Pharoahe Monch
Huey Lewis
Oliver Wang
About the show
Bullseye is a celebration of the best of arts and culture in public radio form. Host Jesse Thorn sifts the wheat from the chaff to bring you in-depth interviews with the most revered and revolutionary minds in our culture.
Bullseye has been featured in Time, The New York Times, GQ and McSweeney's, which called it "the kind of show people listen to in a more perfect world." Since April 2013, the show has been distributed by NPR.
If you would like to pitch a guest for Bullseye, please CLICK HERE. You can also follow Bullseye on Twitter, YouTube, and Facebook. For more about Bullseye and to see a list of stations that carry it, please click here.
Get in touch with the show
How to listen
Stream or download episodes directly from our website, or listen via your favorite podcatcher!