Episode notes
New to Bullseye? Subscribe to our podcast in iTunes or with your favorite podcatcher to make sure you automatically get the newest episode every week.
And if you're looking for a particular segment to listen to or share, check us out on Soundcloud.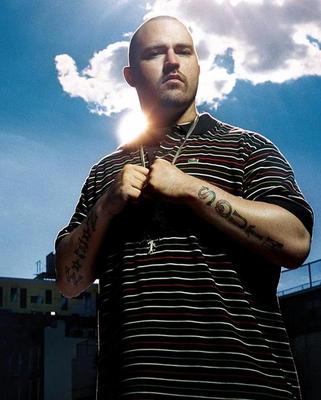 Bubba Sparxxx on Schoolyard Rap Battles, Overcoming Addiction and Country-Hip Hop Fusion
Bubba Sparxxx defines his life as a cycle of "falling down and getting back up." He's a white rapper from the South who you may know for his hit with the Ying Yang Twins, "Ms. New Booty," — or perhaps you remember his debut single from 2001, "Ugly".
Sparxxx grew up in a rural area near LaGrange, Georgia, where he was no stranger to the occasional schoolyard rap battle. After high school, he made the move to Athens, Georgia with hip hop ambitions and, eventually, released the album Dark Days Bright Nights with the help of record producers Timbaland and Organized Noize. His next two albums, Deliverance and The Charm, established his commercial success and Sparxxx became known as a rapper who could effectively blend country and hip-hop.
However, after The Charm's release in 2006, Sparxxx stayed relatively silent for the next seven years. He appeared on a couple Girls Gone Wild DVDs, rumors surfaced of his troubles with the IRS and he struggled with drug addiction. With the release of Pain Management in 2013, he came back on the hip hop scene with a fresh perspective. On the album, Sparxxx returns to his small town roots with songs like the celebratory "Country Folks" and the nostalgic "LaGrange," proving that, after a long fall down, he can always get back up.
His newest album, Pain Management is out now.
If you liked this, let someone know! Click here to share this segment.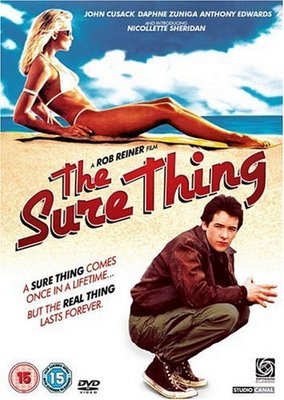 Pop Culture Happy Hour on Deadpan Satire and Early John Cusack
Glen Weldon and Linda Holmes of NPR's Pop Culture Happy Hour stop by to share some of their all-time favorite comedies.
Glen recommends the 1992 film Careful, directed by Guy Maddin, which is partly a parody of the German mountaineering films of the '20's and '30's. It's set in the fictional town of Tolzbad, where the townspeople, petrified of starting a devastating avalanche, supress their emotions to live as quietly as possible.
Linda's pick is The Sure Thing, a 1985 comedy directed by Rob Reiner. It stars a pre-Say Anything John Cusack who hits the road in an effort to reach a "sure thing".
You can hear Glen and Linda weekly on the Pop Culture Happy Hour podcast, and find Linda's writing on NPR's Monkey See blog.
If you liked this, let someone know! Click here to share this segment.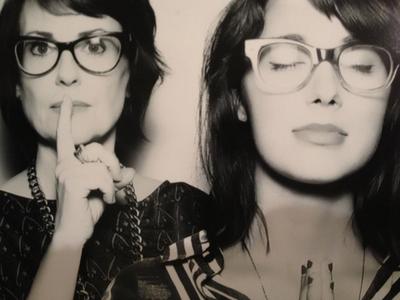 I Wish I'd Made That: "Singin' in the Rain" and "The Music Box" with Megan Mullally and Stephanie Hunt
Have you ever listened to a song or watched a movie so exceptionally perfect that you thought "I wish I'd made that!"? We've been there too. In this segment, we talk to creative people about the works that inspired them, and maybe inspired a little envy too.
This week, we caught up with Megan Mullally (Will & Grace) and Stephanie Hunt to talk about the things they wish they'd made: a Laurel and Hardy short called The Music Box and a classic scene from Singin' in the Rain.
We caught up with Megan and Stephanie at Tenacious D's Festival Supreme where they performed in their band Nancy and Beth.
If you liked this, let someone know! Click here to share this segment.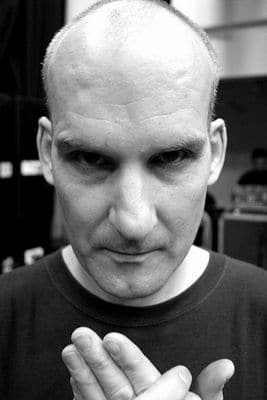 Ian MacKaye of Minor Threat & Fugazi: Love for Ted Nugent, His First Show, and Punk Ethics
As a member of Fugazi and Minor Threat, Ian MacKaye made history in the punk rock world. Fugazi's DIY ethics made a lasting impression on the music industry and Minor Threat's song "Straight Edge" managed to start a movement, even though it was never MacKaye's intention.
He grew up in Washington D.C. in the late '70s and early '80s. Back then, it wasn't a city known for its rock scene. That didn't stop him from teaming up with drummer Jeff Nelson to form the band Minor Threat, which would go on to have a profound and lasting impact on hardcore punk. Although the band was short-lived (1980-83), it was enough to start a movement. MacKaye coined the term "straight edge," which referred to a punk rocker who abstains from drugs and alcohol. Eventually, a subculture formed around the concept and individuals who wanted to listen to their music with a clear head began calling themselves "straight edge".
Later in his career, he formed Fugazi, a band which would go on to make six studio albums and had a pretty unique approach to touring practices. The group would travel cross-country, rarely charging more than five or ten dollars for a show as a reaction to the uncontrollable greed of the music industry.
This week, Jesse revisits his 2009 interview, conducted live on stage with MacKaye. They'll talk about the MacKaye's roots in D.C., his lasting legacy, and why he loves to work.
MacKaye is a co-founder and owner of Dischord Records and currently sings and plays baritone guitar in The Evens.
If you liked this, let someone know! Click here to share this segment.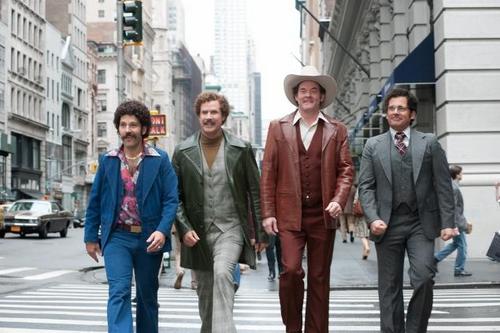 The Outshot: Anchorman 2: The Legend Continues
Every now and then, a movie comes along that's so quotable and unexpectedly funny that it begs for a sequel…but it doesn't get one. After nine long years, it looked like Adam McKay and Will Ferrell's Anchorman wouldn't return with its own brand of special weirdness.
This week, Jesse This week, Jesse explains why you should make your way out to the multiplex.
If you liked this, let someone know! Click here to share this segment.
Guests
Bubba Sparxxx
Ian MacKaye
Linda Holmes
Glen Weldon
Megan Mullally
Stephanie Hunt
About the show
Bullseye is a celebration of the best of arts and culture in public radio form. Host Jesse Thorn sifts the wheat from the chaff to bring you in-depth interviews with the most revered and revolutionary minds in our culture.
Bullseye has been featured in Time, The New York Times, GQ and McSweeney's, which called it "the kind of show people listen to in a more perfect world." Since April 2013, the show has been distributed by NPR.
If you would like to pitch a guest for Bullseye, please CLICK HERE. You can also follow Bullseye on Twitter, YouTube, and Facebook. For more about Bullseye and to see a list of stations that carry it, please click here.
Get in touch with the show
How to listen
Stream or download episodes directly from our website, or listen via your favorite podcatcher!