Episode notes
New to Bullseye? Subscribe to our podcast in iTunes or with your favorite podcatcher to make sure you automatically get the newest episode every week.
And if you're looking for a particular segment to listen to or share, check us out on Soundcloud.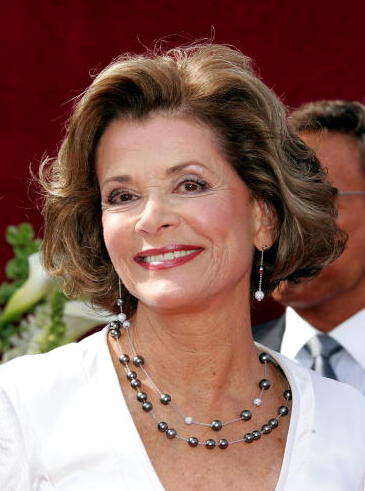 Kevin Winter/Getty Images Entertainment/Getty Images
Jessica Walter Talks about Vulgar Lines on "Archer", Love for Lucille Bluth and Showbiz Secrets
If you only know the actress Jessica Walter from her recent work, you probably know her from her role as the singularly-focused, boozy, terrifically manipulative matriarch Lucille Bluth on Arrested Development or her voice acting on the animated spy spoof, Archer. But her career stretches back fifty years, with hundreds of TV appearances, from The Alfred Hitchcock Hour, The Love Boat, and Trapper John, M.D. to a starring role in Clint Eastwood's directorial debut Play Misty for Me.
Jessica sits down with us this week to talk about getting line reads for (the often quite vulgar and racy) scenes on FX's Archer, her love of Lucille Bluth and working with Clint Eastwood. She even divulges a few trade secrets from her role on Flipper.
The fifth season of Archer is airing now on FX on Monday nights.
If you liked this, let someone know! Click here to share this segment.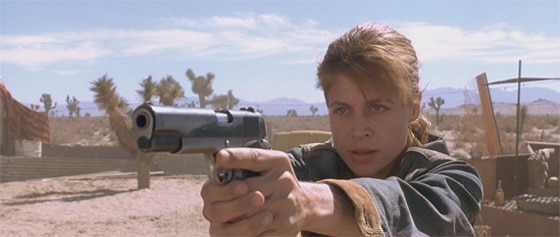 Wham Bam Pow Gets Pumped about "Heat" and "Terminator 2"
Sometimes you're in the mood for a foreign film. Or maybe you've got a hankering to binge-watch sitcoms. If you're in the mood for blow-'em-ups and futuristic sci-fi adventures, the folks at the action and sci-fi movie podcast Wham Bam Pow have just the ticket.
Ricky Carmona recommends Michael Mann's Heat, which teamed up Al Pacino and Robert DeNiro for a film about one last heist.
Cameron Esposito recommends Linda Hamilton's approach to taking care of business in Terminator 2: Judgment Day. Don't worry if you didn't see the first one — it's fine to jump right in.
For more high-energy recommendations from the hosts of Wham Bam Pow, subscribe to their podcast and find out what you're missing.
If you liked this, let someone know! Click here to share this segment.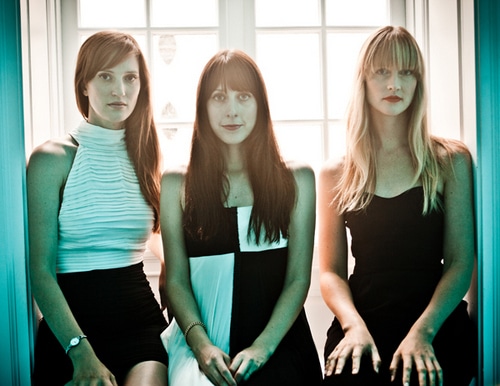 Annie Hart, L, with Au Revoir Simone members Heather D'Angelo and Erika Forster
"The Song That Changed My Life" with Annie Hart of Au Revoir Simone
Annie Hart of Au Revoir Simone grew up in the suburbs of Long Island. As the story goes for a lot of teenagers, she didn't quite fit in. The kids at her school wanted to spend time at the mall. They weren't interested in making stuff, shooting videos and writing zines.
Annie found a whole new world, and a whole new group of friends, through music. The song that changed her life is "Knew Song", by the Long Island hardcore band Silent Majority.
Au Revoir Simone's most recent album is Move In Spectrums. They'll be on tour with Broken Bells this spring. You can find their tourdates on their website.
If you liked this, let someone know! Click here to share this segment.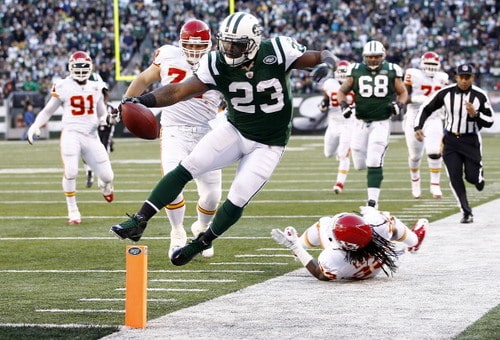 Jeff Zelevansky/Getty Images Sport/Getty Images
The Secret Inner Life of Football: Nicholas Dawidoff on a Year with the New York Jets
For all of the analysis on sports networks and the countless hours that Americans spend watching it every week, the sport of football is, in a way, inaccessible. It's composed of complicated plays, and there's a distance between the spectator and the quarterback in his helmet on the field. It's enjoyable and exciting to watch, but it's hard to unpack. "While you can see what's been planned, it's all grounded in a plan that's secret and private," says writer Nicholas Dawidoff.
Dawidoff sought to go inside the world of football, to get a glimpse of the working lives of the coaches and players who spend their weeks planning and strategizing, all for a few brief hours of play on the field. He spent a year embedded with the controversial coach Rex Ryan and the players of the New York Jets, and the result is his new book, Collision Low Crossers: A Year Inside the Turbulent World of NFL Football.
Dawidoff talks to us about why football — not baseball — is the real thinking man's sport, the intense and short professional careers of players, and what he thinks the sport will look like over the coming decades.
If you liked this, let someone know! Click here to share this segment.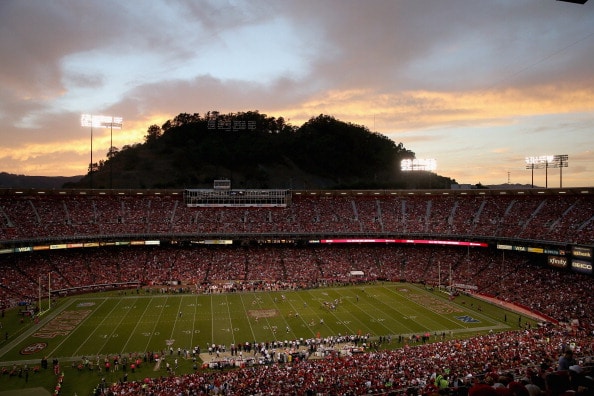 Ezra Shaw/Getty Images Sport/Getty Images
This week, Jesse says goodbye to an old friend.
If you liked this, let someone know! Click here to share this segment.
Guests
Jessica Walter
Nicholas Dawidoff
Annie Hart
Cameron Esposito
Ricky Carmona
About the show
Bullseye is a celebration of the best of arts and culture in public radio form. Host Jesse Thorn sifts the wheat from the chaff to bring you in-depth interviews with the most revered and revolutionary minds in our culture.
Bullseye has been featured in Time, The New York Times, GQ and McSweeney's, which called it "the kind of show people listen to in a more perfect world." Since April 2013, the show has been distributed by NPR.
If you would like to pitch a guest for Bullseye, please CLICK HERE. You can also follow Bullseye on Twitter, YouTube, and Facebook. For more about Bullseye and to see a list of stations that carry it, please click here.
Get in touch with the show
How to listen
Stream or download episodes directly from our website, or listen via your favorite podcatcher!