Episode notes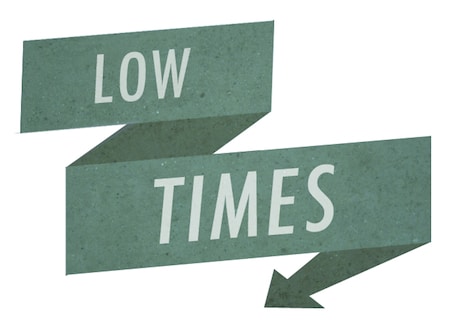 Music Picks with the Low Times
We're joined this week by the entire cast of the Low Times podcast for their music recommendations. Daniel Ralston goes with Rock Bottom by King Krule, Maggie Serota suggests Your Side by Fear of Men, and Tom Scharpling recommends The Diaz Brothers by The Mountain Goats.
(Embed or share this segment with the Low Times)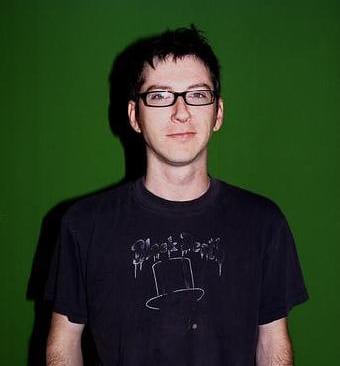 Musician and Director Liam Lynch on the Return of Sifl and Olly
Liam Lynch is a writer, director and musician who's made a career out of a certain kind of alternative musical and skit comedy — the kind that is "funny the way your friends are funny with each other." That sensibility lent itself well to Lynch's directorial work in Sarah Silverman's Jesus is Magic and Tenacious D's The Pick of Destiny.
His sock puppet duo, Sifl & Olly, found a niche on late-night television on MTV. Joined by the occasional sidekick or home shopping network representative, Sifl and Olly ribbed each other, took calls from the public, and broke out into songs like Lynch's strange and catchy "United States of Whatever."
He's now revived the puppets, more than ten years after the last Sifl & Olly Show broadcast, to conduct fake video game reviews for the YouTube channel Machinima.
(Click here to listen and share more of our conversation with Liam Lynch that didn't make the radio cut!)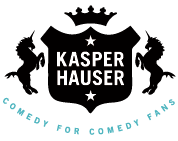 The News with Kasper Hauser
The Kasper Hauser news team is back with another update. If you're tired of telling fact from fiction in your news, we'll make it simple for you: this news is completely fake.
The members of Kasper Hauser are based in San Francisco and are the authors of Obama's Blackberry, Weddings of the Times, and the forthcoming Earn Your MBA On the Toilet.
(Embed or share The News with Kasper Hauser)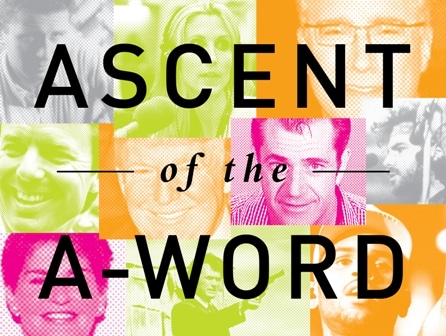 Linguist Geoff Nunberg on The First Sixty Years of Assholism
Geoff Nunberg is a professor at UC Berkeley, the resident linguist of Fresh Air, and the author of Ascent of the A-Word: Assholism, the First Sixty Years. He talks to us about his studies into the word "asshole," which began life as a bit of slang used by WWII servicemen and has come to envelop the concept of modern incivility.
(More of our conversation with Geoff Nunberg that didn't make the radio edit! Click to listen and share.)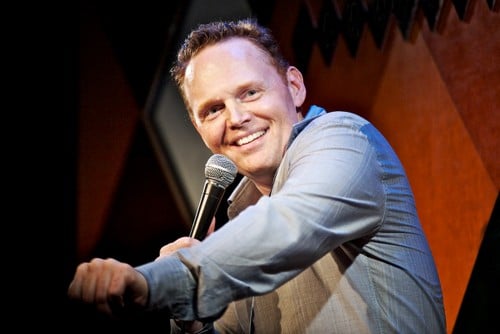 The Outshot: Comedian Bill Burr
Jesse shares his enjoyment of the analytical comedy of Bill Burr.
(Embed or share The Outshot: Bill Burr)
Who's your favorite standup? Jump over to the MaxFun forum and pick your own Outshot.
Guests
Liam Lynch
Geoff Nunberg
Maggie Serota
Daniel Ralston
Tom Scharpling
About the show
Bullseye is a celebration of the best of arts and culture in public radio form. Host Jesse Thorn sifts the wheat from the chaff to bring you in-depth interviews with the most revered and revolutionary minds in our culture.
Bullseye has been featured in Time, The New York Times, GQ and McSweeney's, which called it "the kind of show people listen to in a more perfect world." Since April 2013, the show has been distributed by NPR.
If you would like to pitch a guest for Bullseye, please CLICK HERE. You can also follow Bullseye on Twitter, YouTube, and Facebook. For more about Bullseye and to see a list of stations that carry it, please click here.
Get in touch with the show
How to listen
Stream or download episodes directly from our website, or listen via your favorite podcatcher!