Episode notes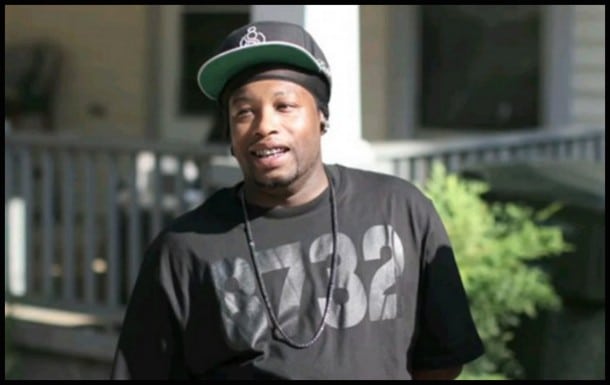 Andrew Noz's Picks: Rapping About a Haircut and Pencap Beats
Hip hop blogger Andrew Noz joins us again this week to recommend some of his favorite tracks of the moment. What's he listening to now? Aesop Rock's ode to a haircut in Racing Stripes and Alpoko Don's stripped down track All I Know.
Andrew Noz writes about hip hop for Cocaine Blunts and has a regular column, Diamonds and Wood, for Pitchfork.
(Embed or share this segment with Andrew Noz)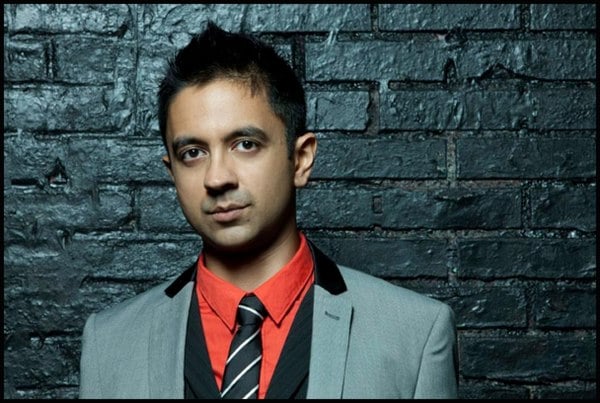 Vijay Iyer on the Brain, the Body, and the Experience of Music
The Grammy-nominated jazz pianist and composer Vijay Iyer began learning classical violin at age three and started improvising on the piano only a few years later. While he studied math and physics at Yale and UC Berkeley, he couldn't stay away from music. He found himself doing academic work by day, and moonlighting as a jazz pianist in Bay Area clubs.
His music is known for its complex, pulsing rhythms and creating unusual covers of artists like Stevie Wonder, Flying Lotus, and Michael Jackson.
He talks to us about exploring rhythm with math (remember Fibonacci's sequence?), the social experience of creating and listening to music, and the idea that "music is action."
The Vijay Iyer Trio's newest album is Accelerando.
(Click here to embed or share this interview with Vijay Iyer)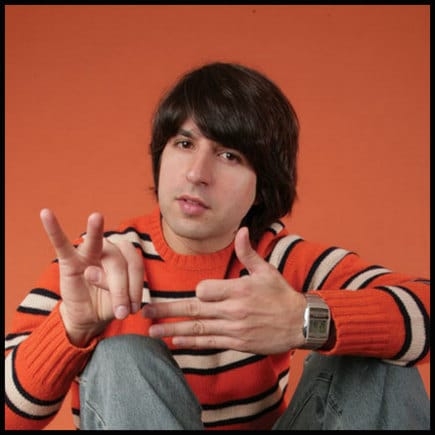 Demetri Martin on People Watching
Demetri Martin is the kind of person who's obsessed with puzzles and linguistic and cultural ironies, and you've probably seen him explore those on his show Important Things with Demetri Martin. But he's usually got a big sketchpad, slides projected overhead, and a piano to riff on. He's put the theatricality aside in favor of straight ahead one-liners in this clip from his new special, Standup Comedian.
Want to learn more about Demetri Martin? Check out our interview with him about This is a Book.
(Embed or share Demetri Martin)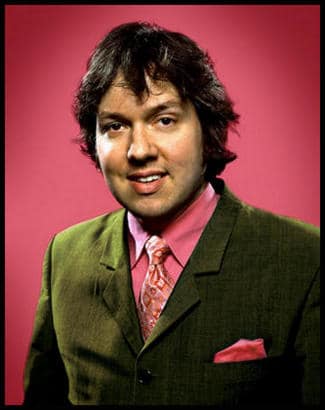 Dave Hill Pals Around with Maximum Security Felons
Dave Hill is best known as a New York-based comedian, but he's dabbled in a lot of things. He's interviewed fans of Chick-Fil-A for This American Life, lived the life of a frontman for a semi-successful rock band (they were big in Japan), and even had a job as a pedicab driver for a few days.
One of his trademarks is making himself and others uncomfortable during a performance, whether he's asking inane or (alternately) inappropriately suggestive questions in his man-on-the-street interviews, performing stand up or hosting his talk show The Dave Hill Explosion. He mines a number of uncomfortable situations in his recent book of essays, Tasteful Nudes: …and Other Misguided Attempts at Personal Growth and Validation.
He talks to us about how being a rock musician made him realize he loved comedy, and how he ended up performing at Sing Sing for maximum security felons. This interview originally aired July 2, 2012.)
(Embed or Share Dave Hill on Bullseye)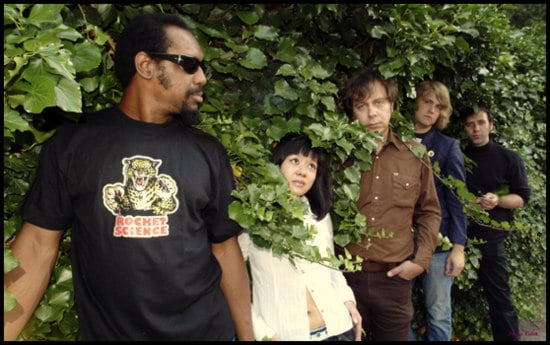 The Outshot: The Dirtbombs' Ultraglide in Black
Rage, garage punk, and R&B. The Dirtbombs' music has it all, and Jesse suggests you check out their album Ultraglide in Black.
(Embed or share The Outshot: The Dirtbombs)
What's your favorite mashup of genres? Head over to the MaxFun forum and tell us YOUR outshot.
Guests
Vijay Iyer
Dave Hill
Andrew Noz
About the show
Bullseye is a celebration of the best of arts and culture in public radio form. Host Jesse Thorn sifts the wheat from the chaff to bring you in-depth interviews with the most revered and revolutionary minds in our culture.
Bullseye has been featured in Time, The New York Times, GQ and McSweeney's, which called it "the kind of show people listen to in a more perfect world." Since April 2013, the show has been distributed by NPR.
If you would like to pitch a guest for Bullseye, please CLICK HERE. You can also follow Bullseye on Twitter, YouTube, and Facebook. For more about Bullseye and to see a list of stations that carry it, please click here.
Get in touch with the show
How to listen
Stream or download episodes directly from our website, or listen via your favorite podcatcher!