Episode notes
New to Bullseye? Subscribe to our podcast in iTunes or with your favorite podcatcher to make sure you automatically get the newest episode every week.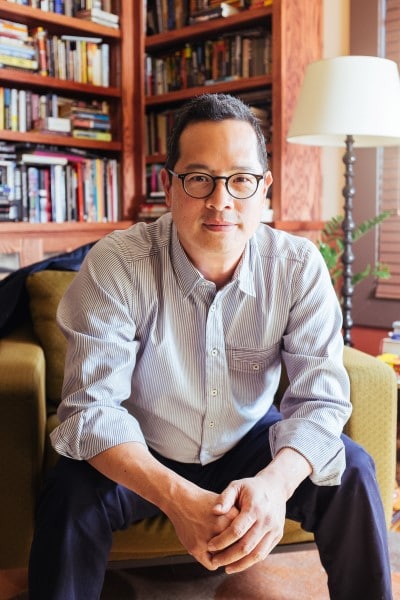 Photo: Jeremy Keith Villaluz
Journalist and author Jeff Chang on his latest project We Gon' Be Alright
Jeff Chang is a journalist and music critic with an emphasis on hip hop music and culture. His writings have appeared in San Francisco Chronicle, the Village Voice, the San Francisco Bay Guardian, Spin, and many more.
Nearly 15 years ago, Chang published Can't Stop Won't Stop: A History of the Hip-Hop Generation. He's published three books since then. He joined us in 2015, to talk about Who We Be: A Cultural History of Race in Post-Civil Rights America.
Jeff Chang returns to Bullseye for his latest project, We Gon' Be Alright. It was a book back in 2016, and it's a follow up to Who We Be. Recently, We Gon' Be Alright was turned into a web series by Indie Lens Spotlight.
The series deals with some really tough questions with no easy answer. The current state of racism since Trump became President. Where Asian Americans fall when it comes to discrimination. How bigotry plays out even within the same race.
He wanted to talk about big topics like racial segregation in housing, entertainment and education. It's a look at the state of race relations in America today. And, what he'd like to see people do about it.
About the show
Bullseye is a celebration of the best of arts and culture in public radio form. Host Jesse Thorn sifts the wheat from the chaff to bring you in-depth interviews with the most revered and revolutionary minds in our culture.
Bullseye has been featured in Time, The New York Times, GQ and McSweeney's, which called it "the kind of show people listen to in a more perfect world." Since April 2013, the show has been distributed by NPR.
If you would like to pitch a guest for Bullseye, please CLICK HERE. You can also follow Bullseye on Twitter, YouTube, and Facebook. For more about Bullseye and to see a list of stations that carry it, please click here.
Get in touch with the show
How to listen
Stream or download episodes directly from our website, or listen via your favorite podcatcher!