Episode notes
New to Bullseye? Subscribe to our podcast in iTunes or with your favorite podcatcher to make sure you automatically get the newest episode every week.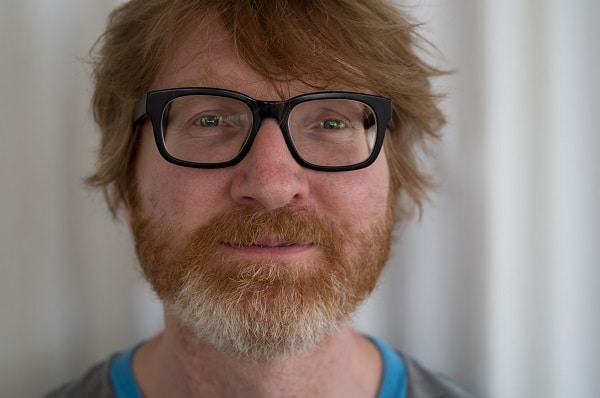 Photo: Jesse Thorn
The Craziest F-king Day Of My Entire Career: Chuck Klosterman
Chuck Klosterman has written countless articles for
GQ, ESPN, The Washington Post, Esquire, The Guardian,
and many more.
It's safe to say we're huge fans of his work. In 2014, he joined us to talk about I Wear the Black Hat, which examines villainy through pop culture figures like Batman, Kanye West, and LeBron James. In 2016, he talked about his book: But What if We're Wrong, which examined how the present will be perceived in the future.
His latest, Raised in Captivity: Fictional Nonfiction, is a collection of 34 short stories. It's a bit of a departure from his earlier work, but it's just as brilliant.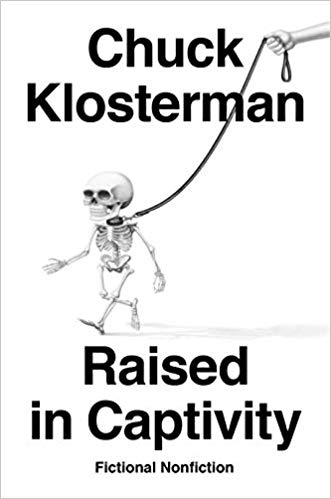 Penguin Press
This time around, Klosterman joins us to tell us about the craziest day of his career.
His crazy day begins before he made it big as a writer. Back in the early 2000's, Chuck was a reporter and columnist for a local newspaper, the Akron Beacon Journal in Ohio. He had just released his first book, Fargo Rock City: A Heavy Metal Odyssey in Rural Nörth Daköta. Like most people, he thought no one important was reading it. That is until he got a pretty memorable phone call.
Trust us, this is one story you don't want to miss. Klosterman's new book Raised in Captivity: Fictional Nonfiction is out now.
About the show
Bullseye (formerly known as The Sound of Young America) is a weekly celebration of the best of arts and culture. Host Jesse Thorn sifts the wheat from the chaff to bring listeners in-depth interviews with the most revered and revolutionary minds in our culture.
The show is carried by public radio stations around the country, and was the first public radio program west of the Mississippi to podcast. It has received plaudits from publications like Time Magazine (which called it "Pick of the Podcasts") and Salon.com. It was also honored by the iTunes editorial staff as a "classic" Best of iTunes selection. Since April 2013, the show has been distributed by NPR.
If you would like to pitch a guest for Bullseye, please email producer@maximumfun.org. Follow @Bullseye on Twitter and join the Bullseye Facebook group.
How to listen
Stream or download episodes directly from our website, or listen via your favorite podcatcher!