Episode notes
This week!
Video Game Picks: Comedian and video game journalist Heather Anne Campbell tells us about some of the games she's most excited about right now: a game in the canon of the Final Fantasy series, Final Fantasy XIII-2, and Resident Evil Revelations. (Embed or share this segment)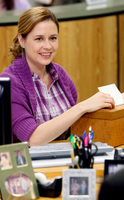 Actress Jenna Fischer: Emmy-nominated actress Jenna Fischer, best known for her role as Pam on The Office, talks to us about her early days in Hollywood – her totally-made-up-sounding first acting gig in LA, auditioning for The Office, and what all the actors are doing on their computers when they're in the background of a shot. The Office is now in its eighth season. (Embed or share this segment)
Kasper Hauser: San Francisco-based comedy sketch group Kasper Hauser takes us to the set of Mundos de Perros. You can find more from them on their podcast, or catch them live this week at SF Sketchfest. Click here for the Kasper Hauser podcast.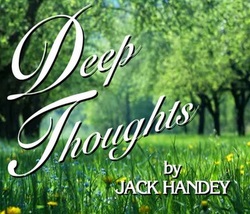 Humorist Jack Handey: Yes, he's totally real. Writer Jack Handey, whose one-liners are an enduring part of Saturday Night Live history, will talk about his days as Steve Martin's neighbor, and which of the many, many Deep Thoughts are his favorites. Plus, Jesse will reveal his favorite SNL sketch of all time. (Embed or share this segment)
The Outshot: And finally, the outshot for this week – Bo Jackson. How is a guy that fast, that strong? And how is a guy that strong, that fast? (Embed or share this segment)
You can subscribe to our podcast in iTunes or the RSS feed — stay tuned for next week's Bullseye!
Guests
Jenna Fischer
Jack Handey
Heather Anne Campbell
Kasper Hauser
About the show
Bullseye is a celebration of the best of arts and culture in public radio form. Host Jesse Thorn sifts the wheat from the chaff to bring you in-depth interviews with the most revered and revolutionary minds in our culture.
Bullseye has been featured in Time, The New York Times, GQ and McSweeney's, which called it "the kind of show people listen to in a more perfect world." Since April 2013, the show has been distributed by NPR.
If you would like to pitch a guest for Bullseye, please CLICK HERE. You can also follow Bullseye on Twitter, YouTube, and Facebook. For more about Bullseye and to see a list of stations that carry it, please click here.
Get in touch with the show
How to listen
Stream or download episodes directly from our website, or listen via your favorite podcatcher!