Episode notes
New to Bullseye? Subscribe to our podcast in iTunes or with your favorite podcatcher to make sure you automatically get the newest episode every week.
And if you're looking for a particular segment to listen to or share, check us out on Soundcloud.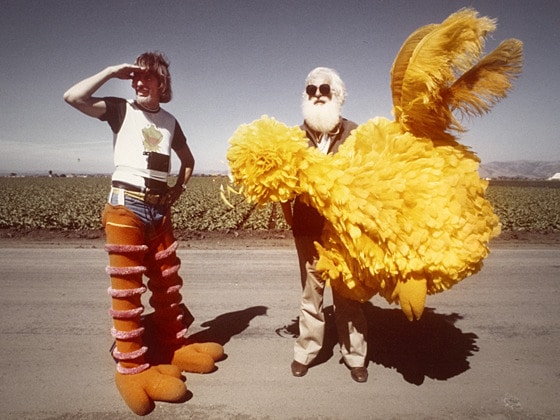 L to R: Caroll Spinney on location with Kermit Love who built the original Big Bird puppet from a design created by Jim Henson.
Photo credit: Copper Pot Pictures
'I am Big Bird': Caroll Spinney and Dave LaMattina on Big Bird's Big Heart
Spend a few minutes watching Sesame Street, and you'll recognize some part of yourself in Big Bird. His kindness, curiosity and vulnerability resonate with everyone, young and old. But who brought Big Bird to life?
Caroll Spinney is the man inside the Big Bird suit, and he has been since 1969. (He's also Oscar the Grouch). Dave LaMattina is the co-director, along with Chad Walker, of a documentary about Spinney. It's called I Am Big Bird: The Caroll Spinney Story.
Spinney made his television debut in 1955, working on the local Las Vegas show Rascal Rabbit, then moved on to the East Coast and performed on Bozo the Clown. But he was looking for greater purpose in his work, and he found it. He met Jim Henson and began work on the pioneering children's TV show, Sesame Street.
Spinney and LaMattina sit down to talk with us about Big Bird's physical and spiritual evolution, how the 80-year-old Spinney manages to maneuver in a full-body puppet suit, and how Big Bird has helped so many children and adults deal with loss, love and their own feelings.
I Am Big Bird has been touring the festival circuit this spring, and we caught it as part of the Los Angeles Film Festival. You can find more information about the film on their website.
If you liked this, let someone know! Click here to share this segment.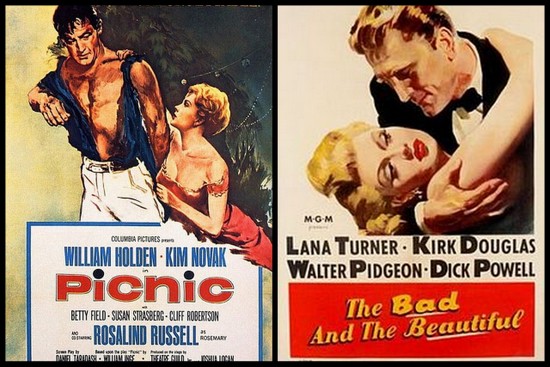 Karina Longworth on Old Hollywood Favorites: 'The Bad and the Beautiful' and 'Picnic'
Karina Longworth hosts the podcast You Must Remember This, which looks at some of the secrets of Old Hollywood. She joins us to talk about some of her favorite cinematic moments of the 1950s.
She suggests checking out 1955's Picnic. It's a movie about a handsome drifter who blows into a small town and wreaks havoc on the citizens' love lives.
Longworth also recommends The Bad and the Beautiful from 1952, a self-reflexive movie about a manipulative Hollywood producer and the studio system.
You can find Longworth's podcast on her website or in iTunes.
If you liked this, let someone know! Click here to share this segment.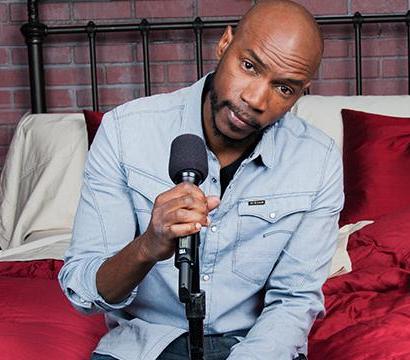 Ian Edwards on his Jamaican heritage, Finding His Comedic Voice, and '100% Half-Assed'
Would you take career advice from a complete stranger? Ian Edwards did, and he's never looked back. He was working a fast food drive-through when a customer liked his banter and suggested he become a comic.
Edwards has written for Saturday Night Live and the reboot of In Living Color. He's also performed on Conan and on Def Comedy Jam on HBO.
He talks to us about moving (from England to Jamaica to New York City), finding his comedic voice, and the lessons he learned from the late Patrice O'Neal.
His new album 100% Half-Assed is the first record on the new Team Coco label.
If you liked this, let someone know! Click here to share this segment.
The Outshot: I Love LA
We return to the Newm: Jesse delves into why the Randy Newman song "I Love LA" is ironic, but also sort of… not ironic? You'll see.
If you liked this, let someone know! Click here to share this segment.
Guests
Dave LaMattina
Caroll Spinney
Ian Edwards
Karina Longworth
About the show
Bullseye is a celebration of the best of arts and culture in public radio form. Host Jesse Thorn sifts the wheat from the chaff to bring you in-depth interviews with the most revered and revolutionary minds in our culture.
Bullseye has been featured in Time, The New York Times, GQ and McSweeney's, which called it "the kind of show people listen to in a more perfect world." Since April 2013, the show has been distributed by NPR.
If you would like to pitch a guest for Bullseye, please CLICK HERE. You can also follow Bullseye on Twitter, YouTube, and Facebook. For more about Bullseye and to see a list of stations that carry it, please click here.
Get in touch with the show
How to listen
Stream or download episodes directly from our website, or listen via your favorite podcatcher!