Episode notes
New to Bullseye? Subscribe to our podcast in iTunes or with your favorite podcatcher to make sure you automatically get the newest episode every week.
And if you're looking for a particular segment to listen to or share, check us out on Soundcloud.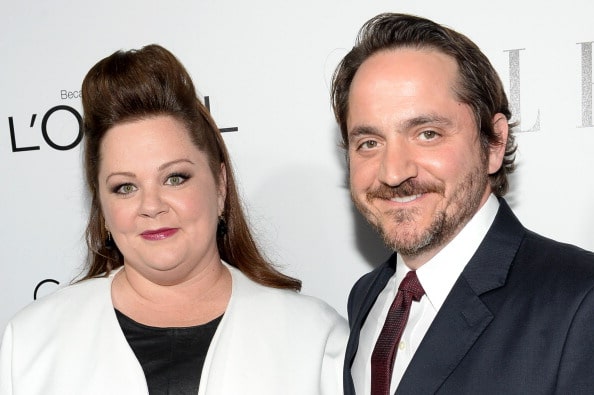 Michael Buckner / Getty Images / Getty Images Entertainment
Melissa McCarthy and Ben Falcone on Wigs, Their High School Selves, and Making 'Tammy'
Melissa McCarthy knows how to throw herself into her comedy. Physically, emotionally, she goes all out. People who saw her onstage at the Groundlings knew it. But you didn't really see it on-screen yet. She was mostly known for playing the lovable cook and best friend, Sookie St. James, on Gilmore Girls. Then she had landed a titular role on the CBS show Mike & Molly, which won her an Emmy. In 2011 she got a part in Bridesmaids. And her horizons have only expanded from there.
McCarthy's become a film star, mostly in roles similar to her character in Bridesmaids. Maybe a little crass, maybe a bit of a hot mess. She starred in, her husband Ben Falcone directed, and they both wrote the new comedy Tammy.
Tammy follows a midwestern woman whose life is a mess. So she goes on a road trip with her alcoholic grandmother, to get out of her home town for good.
McCarthy and Falcone met in comedy improv classes, bonded, and eventually became partners both in business and in life.
They'll talk about their high school days, including Melissa's goth phase, their fateful meeting in the Groundlings, and what it was like getting Kathy Bates to play a role that was literally written for her.
Tammy hits theaters this week.
If you liked this, let someone know! Click here to share this segment.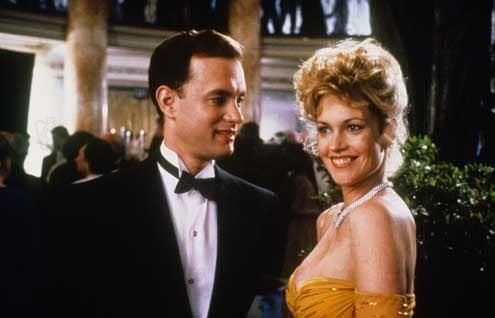 NPR's Pop Culture Happy Hour Recommends: 'The Devil's Candy' and 'Oishinbo'
Linda Holmes and Glen Weldon of NPR's Pop Culture Happy Hour stop by to recommend some of their all-time favorite reads.
Glen recommends the manga series called Oishinbo, translated as 'The Gourmet'. It's about two rival newspapers competing to create the perfect Japanese meal. He suggests starting with the volume about sushi.
Linda recommends The Devil's Candy by Julie Salamon, a book about the film production of Bonfire of the Vanities. Salamon was granted unlimited access to the film set. The takeaway? Sometimes folks don't set out to make a bad movie, it just kind of happens.
You can hear Glen and Linda each week on the Pop Culture Happy Hour podcast, and find Linda's writing on NPR.org's Monkey See blog.
If you liked this, let someone know! Click here to share this segment.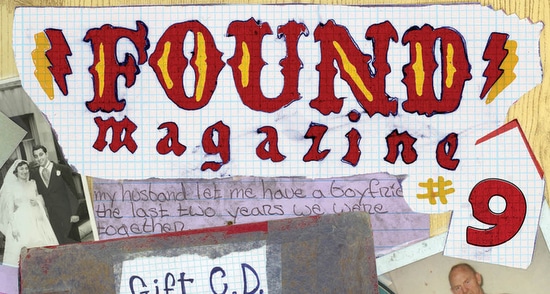 Found "To Do's" with Davy Rothbart
Davy Rothbart, Point Guard of FOUND Magazine, shares some of his favorite "finds." He'll share some of his favorite ephemera: to do lists that include items like "hook up with Jen" and "create a circuit of pirate radio stations in the Traverse City area."
FOUND Magazine issue 9 is available now. And stay tuned this fall for FOUND: The Musical, presented by the Atlantic Theater Company.
If you liked this, let someone know! Click here to share this segment.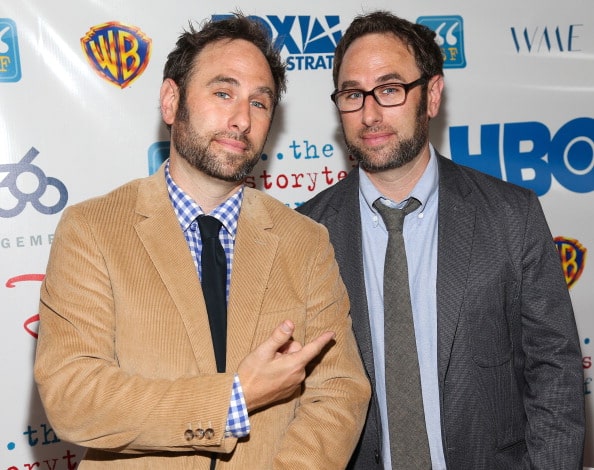 Imeh Akpanudosen / Getty Images / Getty Images Entertainment
"The Sum is Greater Than the Parts": Jason and Randy Sklar on Comedy and Evading the Twin Shtick
Randy Sklar and Jason Sklar are stand up comedians. They're also twins. Their work isn't about their twinness, though. In fact, outside of the two of them looking the same, they barely mention it. But it's integral to what they do. Most double acts are about contrast, the Sklars are the opposite.
They diverge, they come back, and all in the service of releasing a firehose of jokes. The pair have been doing comedy together their entire adult lives. They have their own podcast, Skarlbro Country, they hosted their own TV show on the History Channel, and have racked up lots of movie and TV appearances.
They'll talk about why they didn't want to do bits about being twins, why they wanted to combine comedy and sports on Cheap Seats, and how if they were part of the same person, well, Randy's the head and Jason's the heart.
Their stand up special What Are We Talking About? is available now on Netflix Instant.
If you liked this, let someone know! Click here to share this segment.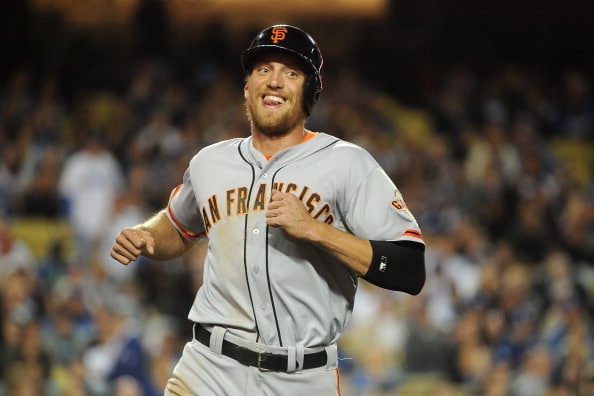 Lisa Blumenfeld / Getty Images / Getty Images Sports
The Outshot: Bug-Eyed, Cartoon-y Wildness (Or Why We Love Hunter Pence)
Jesse will tell you about why he loves the craziest-looking baseball player in the majors, and why you should, too.
If you liked this, let someone know! Click here to share this segment.
Guests
Melissa McCarthy
Ben Falcone
Linda Holmes
Glen Weldon
Davy Rothbart
Randy Sklar
Jason Sklar
About the show
Bullseye is a celebration of the best of arts and culture in public radio form. Host Jesse Thorn sifts the wheat from the chaff to bring you in-depth interviews with the most revered and revolutionary minds in our culture.
Bullseye has been featured in Time, The New York Times, GQ and McSweeney's, which called it "the kind of show people listen to in a more perfect world." Since April 2013, the show has been distributed by NPR.
If you would like to pitch a guest for Bullseye, please CLICK HERE. You can also follow Bullseye on Twitter, YouTube, and Facebook. For more about Bullseye and to see a list of stations that carry it, please click here.
Get in touch with the show
How to listen
Stream or download episodes directly from our website, or listen via your favorite podcatcher!