Episode notes
New to The Turnaround? Subscribe in Apple Podcasts or with your favorite podcatcher to make sure you automatically get two new interviews a week through August 11. Also, Jesse will be hosting a Reddit AMA talking about what he's learned from creating The Turnaround on Friday, August 11 at noon PST.
Today Jesse is joined by Louis Theroux, a British documentarian whose work frequently brings him into intimate contact with some of the most fascinating subcultures in our society.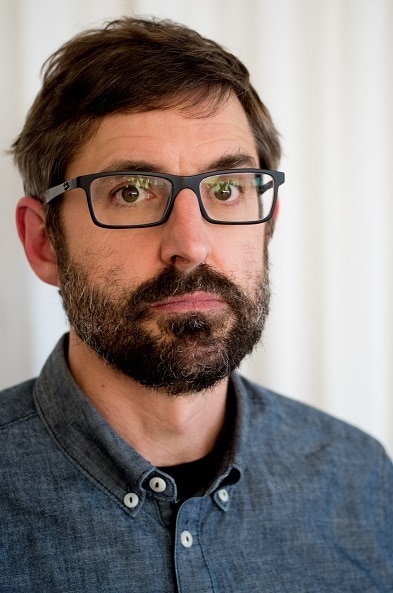 Photo: Jesse Thorn
For more than fifteen years, Louis has been a BBC presenter, covering some of the most extreme groups in the world today, including the anti-gay Westboro Baptist Church in Topeka, Kansas, and the leader of the White Aryan Resistance. In recent years, he has also covered a plethora of public interest issues, including crime, disability, and alcohol addiction.
Louis talks to Jesse about what it's like to go into seemingly hostile environments and interview people he deeply disagrees with. He also shares some interviewing insights, including why a non-response to a question can almost be as interesting as an actual response.
Louis' latest feature film is called , which follows his attempts to delve into the Church of Scientology's inner workings. You can find it on iTunes, Amazon, and wherever else you watch movies.
The Turnaround is a production of Maximum Fun in partnership with the Columbia Journalism Review. Visit their website to learn more about their "mission to encourage excellence in journalism in the service of a free society," and to read edited transcripts of our other Turnaround episodes.
Hosted and created by Jesse Thorn
Produced by Kara Hart and Nick Liao
Senior Producer: Laura Swisher
Managing Director: Bikram Chatterji
Music for The Turnaround provided by Mobius Van ChocStraw.
Special thanks to Kyle Pope and his team at CJR, Darrel Frost, and Emilie Erskine.
About the show
The Turnaround is a show about our greatest living interviewers, hosted by Jesse Thorn and produced by Maximum Fun and Columbia Journalism Review. Featuring conversations with prominent interviewers about their careers and their craft, the show is a perfect resource for a new generation of storytellers and journalists. You'll hear Jesse speak with Larry King, Terry Gross, Werner Herzog, Audie Cornish, and so many more!
How to listen
Stream or download episodes directly from our website, or listen via your favorite podcatcher!