Episode notes
New to The Turnaround? Subscribe in Apple Podcasts or with your favorite podcatcher to make sure you automatically get two new interviews a week through August 11. Also, Jesse will be hosting a Reddit AMA talking about what he's learned from creating The Turnaround on Friday, August 11 at noon PST.
America's Sweetheart meets America's Radio Sweetheart! Katie Couric visits Jesse Thorn on today's episode of The Turnaround. Katie Couric has worked in TV news for nearly 40 years, an illustrious career that's included hosting duties at the Today Show, CBS Evening News, and most recently, an interview show on Yahoo. Name a famous person, and she's probably talked with them at some point: everyone from presidents, to superstar athletes, to actresses. But her skill as an interviewer also extends to her intimate conversations with everyday people, as seen in documentaries like Gender Revolution. And when she's not anchoring or interviewing people, she's hosting her own podcast.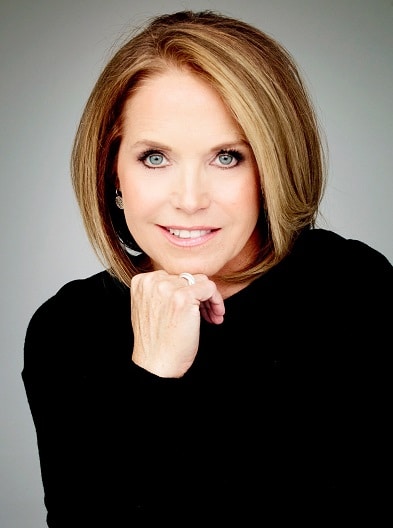 Photo courtesy of Midroll
Katie talks to Jesse about what it was like being a morning talk show host for years, including dealing with the insanely early call times. She also opens up about tense interview situations, like the time in 2008 when she interviewed then VP candidate Sarah Palin about her foreign policy credentials. Plus: she offers tips on how to exit conversations at parties.
Check out Katie's great podcast on the Stitcher network, simply called Katie Couric.
The Turnaround is a production of Maximum Fun in partnership with the Columbia Journalism Review. Visit their website to learn more about their "mission to encourage excellence in journalism in the service of a free society," and to read edited transcripts of our other Turnaround episodes.
Hosted and created by Jesse Thorn
Produced by Kara Hart and Nick Liao
Senior Producer: Laura Swisher
Managing Director: Bikram Chatterji
Music for The Turnaround provided by Mobius Van ChocStraw.
Special thanks to Kyle Pope and his team at CJR, Darrel Frost, and Emilie Erskine.
About the show
The Turnaround is a show about our greatest living interviewers, hosted by Jesse Thorn and produced by Maximum Fun and Columbia Journalism Review. Featuring conversations with prominent interviewers about their careers and their craft, the show is a perfect resource for a new generation of storytellers and journalists. You'll hear Jesse speak with Larry King, Terry Gross, Werner Herzog, Audie Cornish, and so many more!
How to listen
Stream or download episodes directly from our website, or listen via your favorite podcatcher!