Episode notes
New to The Turnaround? Subscribe in Apple Podcasts or with your favorite podcatcher to make sure you automatically get two new interviews a week through August 15th.
Joining Jesse on The Turnaround is Reggie Ossé, also known as Combat Jack. He's a founding partner of the Loud Speakers podcast network and host of The Combat Jack Show, one of the best hip-hop podcasts around — some might say the best, period. On his show Reggie chops it up with a veritable who's who of the rap world — people like Dame Dash, Big Daddy Kane, and Lord Finesse — not only about music, but also about race, politics, and a whole lot more.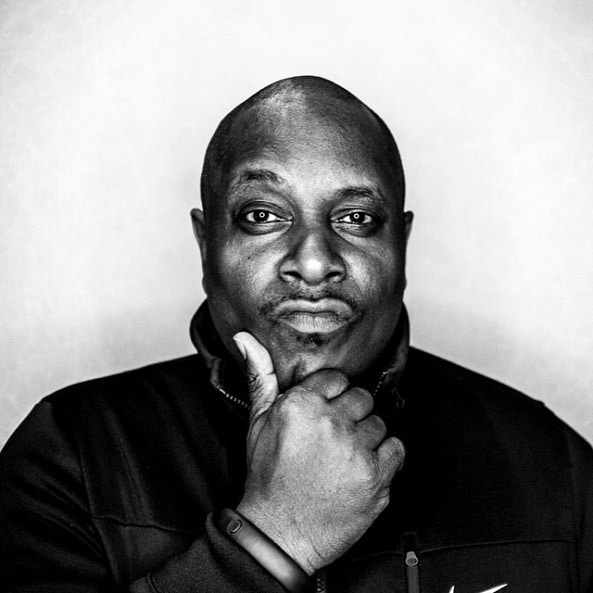 Reggie has led a truly fascinating career. He's a lawyer by training and used to represent some of the biggest hip-hop stars, including guys like Jay-Z. He also worked for MTV and was managing editor of The Source. But as he tells Jesse, he kind of fell into what he does now, which is interviewing people for a living.
There's no denying that Reggie is a true New York hip-hop head. He grew up in Brooklyn during the '70s and early '80s, where he had a privileged front seat as rap was quite literally being invented before his very eyes. His deep respect for the culture shines through all his interviews, paving the way for some amazingly real moments.
You can find the latest episodes of the Combat Jack Show on Soundcloud. Reggie is also the host of the excellent new podcast Mogul: The Life and Death of Chris Lighty, a collaboration between his podcast network Loud Speakers Network and Gimlet Media.
The Turnaround is a production of Maximum Fun in partnership with the Columbia Journalism Review. Visit their website to learn more about their "mission to encourage excellence in journalism in the service of a free society," and to read edited transcripts of our other Turnaround episodes.
Hosted and created by Jesse Thorn
Produced by Kara Hart and Nick Liao
Senior Producer: Laura Swisher
Managing Director: Bikram Chatterji
Music for The Turnaround provided by Mobius Van ChocStraw.
Special thanks to Kyle Pope and his team at CJR, Darrel Frost, and Emilie Erskine.
About the show
The Turnaround is a show about our greatest living interviewers, hosted by Jesse Thorn and produced by Maximum Fun and Columbia Journalism Review. Featuring conversations with prominent interviewers about their careers and their craft, the show is a perfect resource for a new generation of storytellers and journalists. You'll hear Jesse speak with Larry King, Terry Gross, Werner Herzog, Audie Cornish, and so many more!
How to listen
Stream or download episodes directly from our website, or listen via your favorite podcatcher!