Episode notes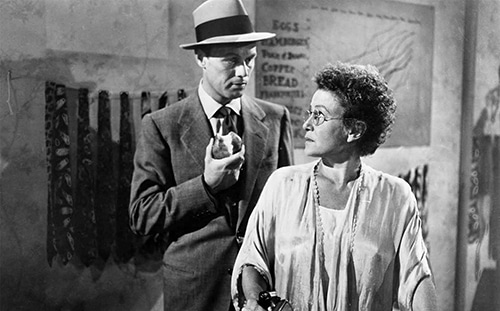 Pickup on South Street
Debra was a Boston independent filmmaker before she picked up and left for NYU's graduate film program. Her first short film there, "Snake Feed," was accepted into the Sundance Labs, where she developed the concept into her first narrative feature, Down to the Bone, starring Vera Fermiga. From there, Debra and her creative partner Anne Rossellini developed a film based on Daniel Woodrell's 2006 novel, Winter's Bone. The film was released in 2010 and tells the story of a girl who's the sole caretaker of her family who must hunt down her missing father to avoid being kicked out of her house and losing everything. The girl was played by Jennifer Lawrence. Lawrence was nominated for an Academy Award, as was Debra's film and screenplay. In 2018, she directed Leave No Trace, a story about a father with PTSD trying to raise his teen daughter off the grid when some well-meaning people intervene and change the course of their lives. Starring Ben Foster and newcomer Thomasin Mckenzie Harcourt, Leave No Trace has been on multiple Top Ten lists, and won Debra the Best Director award at the 2019 LAFCA awards ceremony.
The film that Debra has chosen to discuss is Samuel Fuller's classic noir, Pickup on South Street. This is a personal favorite of Debra's and it becomes clear with how much appreciation and thought she has for the film. Debra discusses how she is able to create realistic dialogue for people who aren't from her "bougie, liberal" world. She talks about working with actress Dale Dickey, and why people love watching her on screen. Debra also elaborates on the use of guns in cinema, how we rely on them to tell stories, and how she is trying to "restore meaning to the woundable body."
You can watch Leave No Trace on Amazon Prime.
If you haven't seen it yet, go watch Pickup on South Street.
With April Wolfe and Debra Granik.
You can let us know what you think of Switchblade Sisters on Twitter or Facebook.
Or email us at switchbladesisters@maximumfun.org.
Produced by Casey O'Brien and Laura Swisher for MaximumFun.org.
About the show
Switchblade Sisters is a podcast providing deep cuts on genre flicks from a female perspective. Every week, screenwriter and former film critic April Wolfe sits down with a phenomenal female film-maker to slice-and-dice a classic genre movie – horror, exploitation, sci-fi and many others! Along the way, they cover craft, the state of the industry, how films get made, and more. Mothers, lock up your sons, the Switchblade Sisters are coming!
Follow @SwitchbladePod on Twitter and join the Switchblade Sisters Facebook group. Email them at switchbladesisters@maximumfun.org.
How to listen
Stream or download episodes directly from our website, or listen via your favorite podcatcher!