Episode notes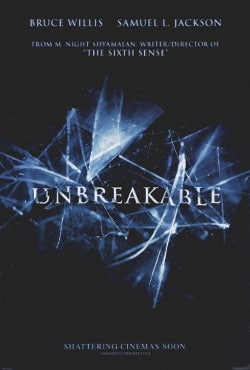 Unbreakable
This week, we could not be more excited to have the director of the new film Like Father, Lauren Miller Rogen! Like Father stars Kristen Bell and Kelsey Grammer as an estranged daughter/father who accidentally end up taking a honeymoon cruise together after Bell's character is left jilted at the altar. The movie that Lauren chose to talk about this week is M. Night Shyamalan's Unbreakable. Lauren discusses the effect this film had on her when she was in film school and how it recently resurfaced in her life with the release of the trailer for its sequel, Glass. She elaborates on the process of shooting a movie on a cruise ship – from clothing choices to working with the parrot donning captain. Plus she discusses what it was like directing Kelsey Grammer and allowing him the opportunity to play a character that he does not normally get to play.
You can see Like Father on Netflix now.
And if you haven't seen it yet, go watch Unbreakable
With April Wolfe with Lauren Miller Rogen
You can let us know what you think of Switchblade Sisters at @SwitchbladePod on Twitter. Or email us at switchbladesisters@maximumfun.org
Produced by Casey O'Brien and Laura Swisher for MaximumFun.org.
In this episode...
Guests
April Wolfe
Lauren Miller Rogen
About the show
Switchblade Sisters is a podcast providing deep cuts on genre flicks from a female perspective. Every week, screenwriter and former film critic April Wolfe sits down with a phenomenal female film-maker to slice-and-dice a classic genre movie – horror, exploitation, sci-fi and many others! Along the way, they cover craft, the state of the industry, how films get made, and more. Mothers, lock up your sons, the Switchblade Sisters are coming!
Follow @SwitchbladePod on Twitter and join the Switchblade Sisters Facebook group. Email them at switchbladesisters@maximumfun.org.
How to listen
Stream or download episodes directly from our website, or listen via your favorite podcatcher!