Episode notes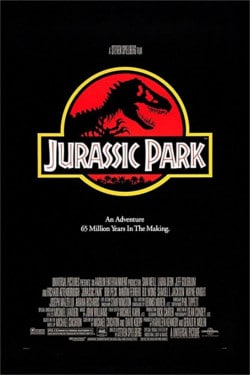 Jurassic Park
We've got a full house this week as the writers for Netflix's 'Lost In Space' are in the studio. We've got Vivian Lee, Kari Drake and Katherine Collins on to discuss Steven Spielberg's classic, Jurassic Park. The three of them touch upon what it's like having to write a sci-fi/action show for the whole family, and how they use Jurassic Park as inspiration. They elaborate on what it's like writing for a big budget action-adventure with a ton of special effects. They give us an inside look into the writers room for 'Lost in Space' and how the group comes up with solutions and ideas. Plus, they discuss what makes Jurassic Park a more intimate film than people realize. And don't worry – the sexy Robot is thoroughly discussed.
You can watch Season 1 of Lost in Space on Netflix now.
If you haven't seen it yet, go watch Jurassic Park
With April Wolfe with Vivian Lee, Kari Drake, and Katherine Collins
You can let us know what you think of Switchblade Sisters at @SwitchbladePod on Twitter. Or email us at switchbladesisters@maximumfun.org
Produced by Casey O'Brien and Laura Swisher for MaximumFun.org.
In this episode...
Guests
April Wolfe
Vivian Lee
Kari Drake
Katherine Collins
About the show
Switchblade Sisters is a podcast providing deep cuts on genre flicks from a female perspective. Every week, screenwriter and former film critic April Wolfe sits down with a phenomenal female film-maker to slice-and-dice a classic genre movie – horror, exploitation, sci-fi and many others! Along the way, they cover craft, the state of the industry, how films get made, and more. Mothers, lock up your sons, the Switchblade Sisters are coming!
Follow @SwitchbladePod on Twitter and join the Switchblade Sisters Facebook group. Email them at switchbladesisters@maximumfun.org.
How to listen
Stream or download episodes directly from our website, or listen via your favorite podcatcher!