Episode notes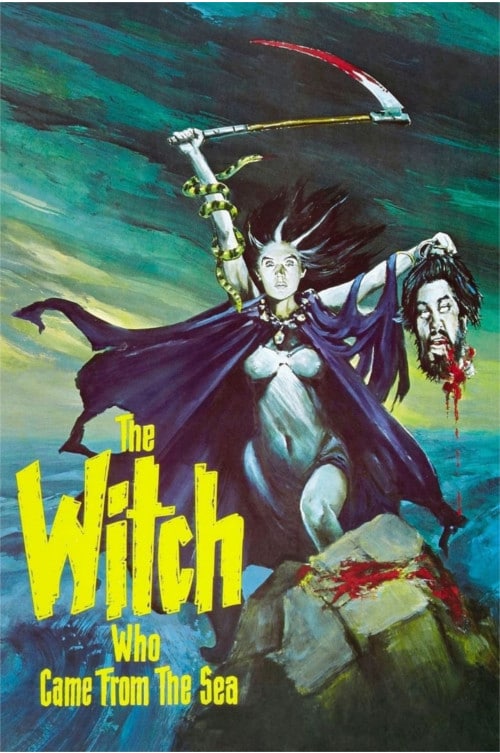 The Witch Who Came from the Sea
You're in for a real freaky treat this week because April talks to 'Who Shot Ya?' regular, producer Drea Clark, about the under appreciated The Witch Who Came from the Sea. The two of them explore the nutty movie about a psychotic barmaid who sexually fantasizes about murdering large men. They discuss how the character remains relatable despite the murders, and how the film actually does a responsible job representing the effects of child abuse. Drea discusses how she approaches projects to produce, the realities of being an indie producer, and what her working relationship with the director is like. She also discusses her most recent film, No Light and No Land Anywhere, and its similarities to The Witch Who Came from the Sea.
If you haven't seen it yet, go watch The Witch Who Came from the Sea.
Also check out Drea's film No Light and No Land Anywhere that comes out on digital platforms (iTunes, Amazon, Vudu, Google Play, etc.) on March 27.
With April Wolfe and Drea Clark
You can let us know what you think of Switchblade Sisters at @SwitchbladePod on Twitter. Or email us at switchbladesisters@maximumfun.org
Produced by Casey O'Brien and Laura Swisher for MaximumFun.org.
About the show
Switchblade Sisters is a podcast providing deep cuts on genre flicks from a female perspective. Every week, screenwriter and former film critic April Wolfe sits down with a phenomenal female film-maker to slice-and-dice a classic genre movie – horror, exploitation, sci-fi and many others! Along the way, they cover craft, the state of the industry, how films get made, and more. Mothers, lock up your sons, the Switchblade Sisters are coming!
Follow @SwitchbladePod on Twitter and join the Switchblade Sisters Facebook group. Email them at switchbladesisters@maximumfun.org.
How to listen
Stream or download episodes directly from our website, or listen via your favorite podcatcher!