Episode notes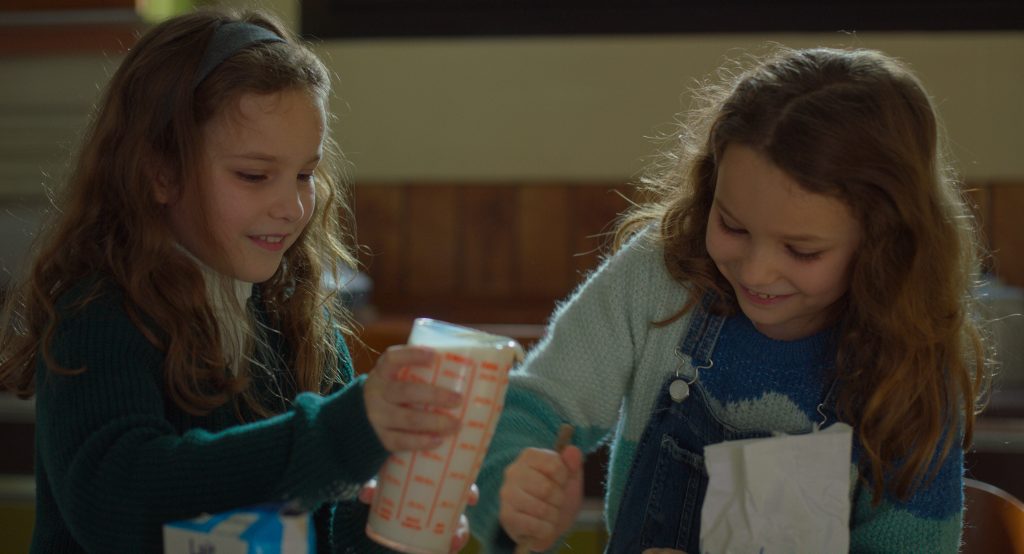 Pamela Ribon, screenwriter (Ralph Breaks the Internet, Moana), novelist (My Boyfriend is a Bear), comic book writer, and more) joins the crew to discuss Petite Maman, a movie that both Drea AND Alonso put on their best-of-the-year list in 2021. It's finally hitting streaming in early June, and now we've got our takes on this film, which may or may not be about playing in the woods and making pancakes.
What's Good
Alonso: New seasons of MST3K and Kids in the Hall
Drea: Decaf Chocolate Hazelnut Tea
Pamela: BLACKPINK: Light Up the Sky
Ify: The Challenge
ITIDIC
Staff Picks
Drea: Turning Red
Alonso: Electric Dreams
Pam: Anaïs in Love
Ify: North Hollywood
In case you're wondering what "Kate Mantalini's" is, here's a story from when the Beverly Hills restaurant closed in 2014.
Here's a peek at Pam's My Year of Dicks
Buy Alonso's book, I'll Be Home For Christmas Movies
***
Support our sponsors!
Soylent
Go to Soylent.com/maxfilm and use promo code MAXFILM to get 20% OFF your first order.
Curiosity Stream
Curiosity Stream is offering a full year's subscription to their catalog of documentaries covering every topic about our world and beyond –  just $14.99 with code MAXFILM at curiositystream.com
*****
With:
Ify Nwadiwe
Drea Clark
Pamela Ribon
Produced by Marissa Flaxbart
Sr. Producer Laura Swisher
About the show
A movie podcast that isn't just a bunch of straight white dudes. Comedian Ify Nwadiwe is joined by film producer Drea Clark and film critic Alonso Duralde for a fast, funny, flight through film. Maximum Film! is news, reviews and in-depth insight, beamed directly into your ears every week.
Email maximumfilm@maximumfun.org and follow the show on Twitter @maximum_film.
Get in touch with the show
How to listen
Stream or download episodes directly from our website, or listen via your favorite podcatcher!
Liked Episode 247: 'Petite Maman' with Pamela Ribon? Listen to these next...