Episode notes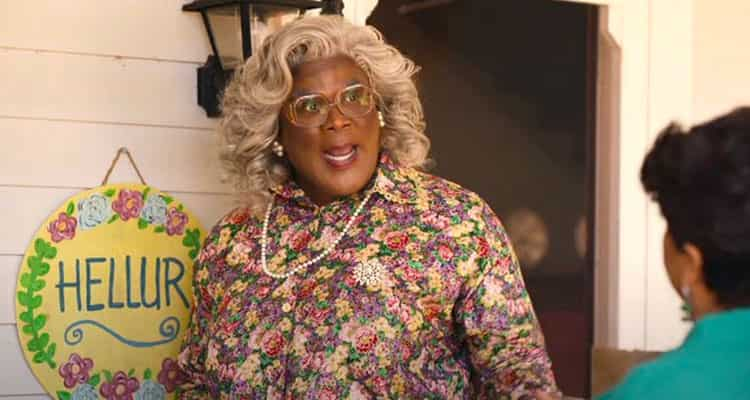 As if being the most watched movie on Netflix in its debut weekend weren't enough, now A MADEA HOMECOMING  (which brings Tyler Perry's famous character out of "retirement" after just three years) has the distinct honor of being discussed by the Maximum Film! gang, plus our esteemed guest, Tre'vell Anderson.
Plus, an ITIDIC packed with brilliant ideas and a Hotline packed with "warm-and-fuzzy" gay movies.
What's Good :
Alonso: Kyle Buchanan's Blood, Sweat, and Chrome
Drea: A new car
Tre'vell: ABC's Queens 
Ify: Twisted Metal/Anthony Mackie, Bacchus King/Mardi Gras
ITIDIC:
Ukrainian Prime Minister Was the Voice of Ukrainian-Language Paddington
The Newest Star Wars Isn't a Movie or Series, It's a Hotel
A Lohan Homecoming? A Lot of Lindsey is Coming To Netflix
Staff Picks:
Drea: WEST SIDE STORY (2021)
Alonso: DRIVE MY CAR
Ify: FRIDAY
Tre'vell: THE CHEETAH GIRLS
Listen to more Tre'vell on  FANTI 
Buy Alonso's book – I'll Be Home for Christmas Movies
Support our sponsor, Wealthfront!
Visit wealthfront.com/MAXFILM to start building your wealth, and get your first $5,000 managed for FREE, for life.
With:
Ify Nwadiwe
Drea Clark
Alonso Duralde
Tre'vell Anderson
Produced by Marissa Flaxbart
Sr. Producer Laura Swisher
About the show
A movie podcast that isn't just a bunch of straight white dudes. Comedian Ify Nwadiwe is joined by film producer Drea Clark and film critic Alonso Duralde for a fast, funny, flight through film. Maximum Film! is news, reviews and in-depth insight, beamed directly into your ears every week.
Email maximumfilm@maximumfun.org and follow the show on Twitter @maximum_film.
Get in touch with the show
How to listen
Stream or download episodes directly from our website, or listen via your favorite podcatcher!
Liked Episode 235: Baby, It's 'A Madea Homecoming' with Tre'vell Anderson? Listen to these next...