Episode notes
A 14-letter phrase for a trivia podcast: It's a brand new episode of Go Fact Yourself!
Jaret Reddick is best known as the lead singer and songwriter for the band Bowling for Soup. Between his band and the theme song for  "Phineas & Ferb," his music has been a fixture for children — but so has his iconic role as the voice of Chuck E. Cheese. You can hear more of Jaret's voice in his podcasts "Jaret Goes to the Movies" and "Rockstar Dad."
Jaret's opponent is Time magazine journalist Molly Ball. She's known for her political scoops and her book about Nancy Pelosi, but Molly got involved in covering politics almost entirely by accident. Plus, she'll tell us about what it was like to win big money on the show "Who Wants to be a Millionaire?"
Our guests will answer trivia about comedy, crosswords, scents and censorship!
What's the Difference: Something Stinks!
What's the difference between a scent and an odor?
What's the difference between "instinctive" and "instinctual"?
Areas of Expertise:
Jaret: John Hughes movies, The band Mötley Crüe, and comedian George Carlin.
Molly: Crossword puzzles, The life and works of the American poet James Merrill, and The 1990s Colorado Rockies baseball team.
Appearing in this episode: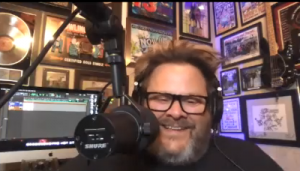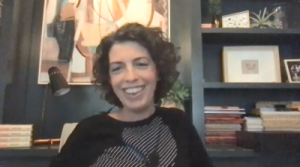 With guest experts: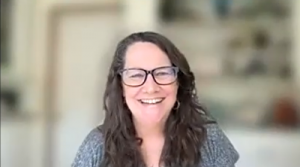 Kelly Carlin, writer, performer, producer and radio host and author of the book A Carlin Home Companion.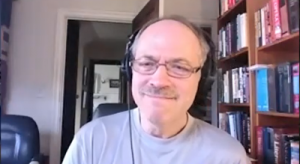 Will Shortz, Founder and director of the American Crossword Puzzle Tournament and Puzzle Editor of the New York Times since 1993.
Go Fact Yourself was devised and produced by Jim Newman and J. Keith van Straaten, in collaboration with Maximum Fun.
Theme Song by Jonathan Green.
Maximum Fun's Senior Producer is Laura Swisher.
Associate Producer and Editor is Julian Burrell.
Vaccine-getting by YOU.
Guests
Jaret Reddick
Molly Ball
Kelly Carlin
Will Shortz
About the show
Twice a month, host J. Keith van Straaten and co-host Helen Hong quiz the smartest celebrities they know to find out why they love what they love! Recorded before a live audience in downtown Los Angeles, this game show features comedians, actors, and musicians answering arcane questions on topics they claim to be experts in. But don't worry; if they slip up, there are real experts on hand to give us the facts!
If you're in the Los Angeles area and would like to be in the audience for a podcast taping, get your free ticket at http://www.gofactyourpod.com!
Get in touch with the show
How to listen
Stream or download episodes directly from our website, or listen via your favorite podcatcher!
Liked Ep. 94: Jaret Reddick & Molly Ball? Listen to these next...