Episode notes
Stand en pointe and tune up that guitar – it's a high-art filled episode of Go Fact Yourself!
Alicia Coppola is an actor, seen in shows like "Jericho" and "Why Women Kill." But her career on camera actually began as part of a game show: MTV's "Remote Control," where she learned so much from people like Adam Sandler and Colin Quinn… including some experiences she never thought she'd need to go through. You can hear Alicia Coppola on her podcast "Bootstrap Bitch."
Alicia is joined by her former on-screen husband from "Why Women Kill," comedian and actor Adam Ferrara. Alicia has also been a guest on "The Adam Ferrara Podcast," which Adam says is all about him and his friends trying to be better people. How's that going? Not so well… but he'll tell us why he doesn't think that's necessarily a bad thing.
Our guests will answer questions about classic dance, classic rock, and the heroes who helped make them happen.
What's the Difference: Country Bumpkin!
What's the difference between straw and hay?
What's the difference between a bump and a lump?
Areas of Expertise:
Alicia: The movie The Turning Point, high-end luxury handbags, and the TV shows "The Real Housewives" of New York and  Beverly Hills.
Adam: The Stephen Pressfield book The War of Art, The Who's album Who's Next, and The Trans Am from Smokey and the Bandit.
Appearing in this episode: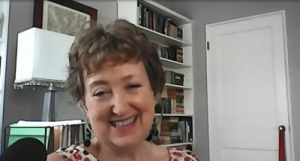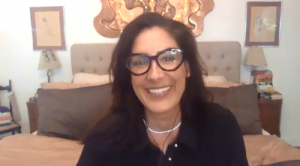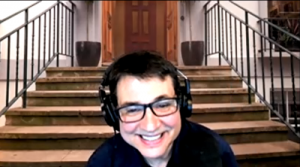 With guest experts:
Leslie Browne: dancer, teacher, and actor who earned an Oscar nomination for her film debut in The Turning Point.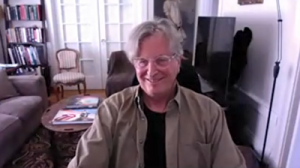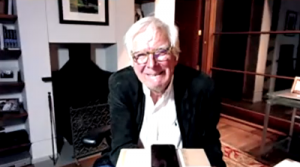 Ethan Russell, legendary rock-and-roll photographer and Glyn Johns, legendary rock-and-roll producer & engineer – both seen in The Beatles Get Back documentary!
Go Fact Yourself was devised and produced by Jim Newman and J. Keith van Straaten, in collaboration with Maximum Fun.
Theme Song by Jonathan Green.
Maximum Fun's Senior Producer is Laura Swisher.
Associate Producer and Editor is Julian Burrell.
Vaccine-getting by YOU.
Guests
Alicia Coppola
Adam Ferrara
Leslie Browne
Ethan Russell
Glyn Johns
About the show
Twice a month, host J. Keith van Straaten and co-host Helen Hong quiz the smartest celebrities they know to find out why they love what they love! Recorded before a live audience in downtown Los Angeles, this game show features comedians, actors, and musicians answering arcane questions on topics they claim to be experts in. But don't worry; if they slip up, there are real experts on hand to give us the facts!
If you're in the Los Angeles area and would like to be in the audience for a podcast taping, get your free ticket at http://www.gofactyourpod.com!
Get in touch with the show
How to listen
Stream or download episodes directly from our website, or listen via your favorite podcatcher!
Liked Ep. 95: Adam Ferrara & Alicia Coppola? Listen to these next...