Episode notes
We're on our way to where the air is sweet on a new episode of Go Fact Yourself!
Jackson Galaxy is the host of the TV show "My Cat From Hell." On the show, he showcases his skills as an expert on cat behavior to help people better understand their problematic kitties. These days he can't go into anyone's home, but he's learned how to share his special tips over Zoom. Here's a big one: Don't stack litter boxes on top of each other!
Jackson's opponent is comedian Shalewa Sharpe. She's been seen on Comedy Central, the podcast "2 Dope Queens," and on a viral video from "The Tonight Show" where she shared her love of the movie Black Panther… before being surprised by an appearance from Chadwick Boseman! You can hear Shalewa on her podcast "The War Report."
Our guests will answer questions about big cats, big books and Big Bird!
What's the Difference: Must I?
What's the difference between odors that are musty and musky?
What's the difference between "obligated" and "obliged?"
Areas of Expertise:
Jackson: Rock n Roll music from 1974-1977, the TV show "Outlander," and the upper West Side of New York
Shalewa: The Rock Band "The Breeders," the TV show "Sesame Street," and shopping for plus-size clothing online.
Appearing in this episode: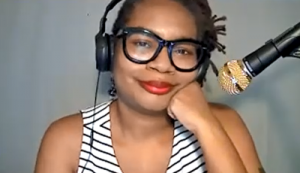 With guest experts: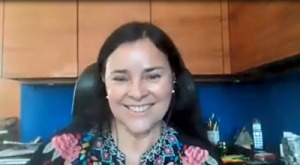 Diana Gabaldon, author of the award-winning, #1 New York Times-bestselling Outlander novels.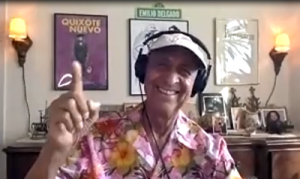 Emilio Delgado, actor, voice artist, and singer, whose many credits include playing Luis on
"Sesame Street" for 44 years!
Go Fact Yourself was devised and produced by Jim Newman and J. Keith van Straaten, in collaboration with Maximum Fun.
Theme Song by Jonathan Green.
Maximum Fun's Senior Producer is Laura Swisher.
Associate Producer and Editor is Julian Burrell.
Vaccine-getting by YOU.
Guests
Jackson Galaxy
Shalewa Sharpe
Diana Gabaldon
Emilio Delgado
About the show
Twice a month, host J. Keith van Straaten and co-host Helen Hong quiz the smartest celebrities they know to find out why they love what they love! Recorded before a live audience in downtown Los Angeles, this game show features comedians, actors, and musicians answering arcane questions on topics they claim to be experts in. But don't worry; if they slip up, there are real experts on hand to give us the facts!
If you're in the Los Angeles area and would like to be in the audience for a podcast taping, get your free ticket at http://www.gofactyourpod.com!
Get in touch with the show
How to listen
Stream or download episodes directly from our website, or listen via your favorite podcatcher!
Liked Ep. 93: Jackson Galaxy & Shalewa Sharpe? Listen to these next...