Episode notes
Grab some headphones and kick back on the couch — or in the car–for a special musical episode of Go Fact Yourself!
Grant-Lee Phillips is known for his career as a singer and songwriter. He's released albums with his band Grant Lee Buffalo and as a solo act. But you also may recognize him as the town troubadour from the TV series "Gilmore Girls." He'll tell us what it's like to play a musician on TV and how preparing for the "Gilmore Girls" revival series helped train him for quarantine life. Check out his new album out September 4!
Grant-Lee will compete against his fellow singer-songwriter Nellie McKay. Nellie actually joins us from her car since, she's currently on tour (from a social distance). Her original albums and soundtracks have earned her a devoted following over the years. But she's also known for emulating the work of others — whether that's an album of covers or impersonating late-great comedian Joan Rivers.
Our guests will answer trivia about the magic of music, the magic of movies and the magic of magic!
What's the difference: Sittin' on the Dock of the Bay
What's the difference between a dock and a pier?
What's the difference between a bay and a gulf?
Areas of Expertise
Grant-Lee Phillips: Houdini, Western Wear, the Winchester Mystery House
Nellie McKay: Billy Strayhorn, Leftist Politics and Cary Grant.
Appearing in this episode:
With guest experts: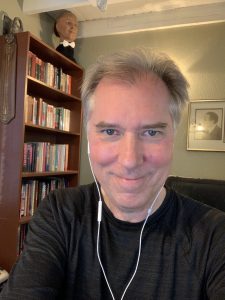 John Cox, Houdini historian to the Magic Castle and writer of the blog "Wild About Houdini."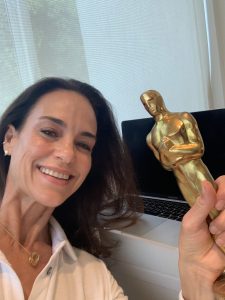 Jennifer Grant, actor and author of the book Good Stuff: A Reminiscence of my Father, Cary Grant.
Go Fact Yourself was devised by Jim Newman and J. Keith van Straaten, and produced in collaboration with Maximum Fun. The show is recorded from multiple homes at a safe social distance.
Theme Song by Jonathan Green
Maximum Fun's Senior Producer is Laura Swisher
The show is edited by Julian Burrell.
Mask-wearing by YOU.
Guests
Nellie McKay
Grant-Lee Phillips
John Cox
Jennifer Grant
About the show
Twice a month, host J. Keith van Straaten and co-host Helen Hong quiz the smartest celebrities they know to find out why they love what they love! Recorded before a live audience in downtown Los Angeles, this game show features comedians, actors, and musicians answering arcane questions on topics they claim to be experts in. But don't worry; if they slip up, there are real experts on hand to give us the facts!
If you're in the Los Angeles area and would like to be in the audience for a podcast taping, get your free ticket at http://www.gofactyourpod.com!
Get in touch with the show
How to listen
Stream or download episodes directly from our website, or listen via your favorite podcatcher!
Liked Ep. 63: Nellie McKay & Grant-Lee Phillips? Listen to these next...