Episode notes
If you'd like to support this show, go to Maximumfun.org/join to become a Max Fun Member for as little as $5 a month! You'll help keep this show going and be eligible for tons of great bonus gifts, including special bonus episodes of Go Fact Yourself.
It's the final week of the Max Fun Drive! We're going out with another contest between two of our fellow Max Fun podcasters!
Dan McCoy is best known as one of the hosts of "The Flop House," where he and his co-hosts watch a bad movie every week so YOU don't have to! Even though he still has a lot of fun doing the show, he'll explain why the burden of bad cinema weighs heavily. Plus, he'll tell us about being an Emmy-winning writer for "The Daily Show" and how it led to him having a brief and memorable appearance on TMZ.
Jo Firestone is more used to being a host on a game show than a contestant. On the podcast "Dr. Gameshow," she has guests compete in listener-submitted contests. For instance: when talking to someone on the phone, can you tell whether or not it's raining where they live just from the sound of their voice? Turns out… you can!
Our guests will answer questions about bro-y TV programs, showy rock stars and the value of psycho killers.
What's the difference: Security Blanket
What's the difference between "security" and "safety?"
What's the difference between a blanket and a comforter?
Areas of Expertise
Dan McCoy: Sherlock Holmes, the band Talking Heads and Scrooge McDuck
Jo Firestone: The film When Harry Met Sally, the first two (or three) seasons of the TV show "Entourage" and Bathrooms in New York. 
Appearing in this episode: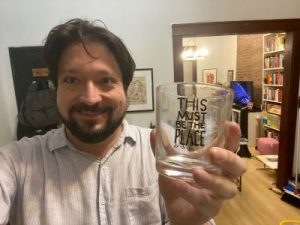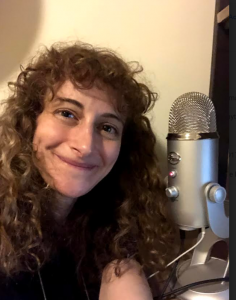 With guest experts:
Rex Lee, actor who starred on "Suburgatory," "Young & Hungry" and "Entourage"
Chris Frantz, musician, songwriter and producer from the bands Tom Tom Club and Talking Heads.
Go Fact Yourself was devised by Jim Newman and J. Keith van Straaten, and produced in collaboration with Maximum Fun. The show is recorded from multiple homes at a safe social distance.
Theme Song by Jonathan Green
Maximum Fun's Senior Producer is Laura Swisher
The show is edited by Julian Burrell.
Mask-wearing by YOU.
Guests
Dan McCoy
Jo Firestone
Rex Lee
Chris Frantz
About the show
Twice a month, host J. Keith van Straaten and co-host Helen Hong quiz the smartest celebrities they know to find out why they love what they love! Recorded before a live audience in downtown Los Angeles, this game show features comedians, actors, and musicians answering arcane questions on topics they claim to be experts in. But don't worry; if they slip up, there are real experts on hand to give us the facts!
If you're in the Los Angeles area and would like to be in the audience for a podcast taping, get your free ticket at http://www.gofactyourpod.com!
Get in touch with the show
How to listen
Stream or download episodes directly from our website, or listen via your favorite podcatcher!
Liked Ep. 62: Dan McCoy & Jo Firestone? Listen to these next...