Episode notes
Your trivia begins… now! It's a brand new episode of Go Fact Yourself!
In this episode…
Guests: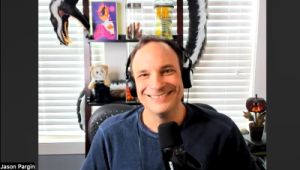 Jason Pargin is known by many for his presence on TikTok, and by many others as the author of the bestselling John Dies at the End book series. He tries to make sure that infrequent readers gain some joy through his books – whether that's writing a funny title like Zoey Punches the Future in the D*** or not requiring people start at the beginning to enjoy the sequels. Why is he so sensitive to the needs of infrequent readers? Because he's one too! Check out his latest Zoey Ashe book, available now!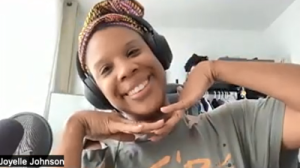 Joyelle Nicole Johnson has been touring a solo show entitled "Not the Mama," where she celebrates having a hysterectomy. (Woo-hoo!) It's part of her conscious decision not to have children, a choice that she says goes all the way back to her failed attempt at being a middle school teacher. Joyelle will tell us all about that, plus how she made the decision not to attend Sunday school as a child – thanks in part to George Carlin.
Areas of Expertise
Jason: The Patrick Swayze film Roadhouse, the British panel show "Taskmaster," and Twitter.
Joyelle: Stevie Wonder songs, how to live in luxury in Brooklyn, and drag queens &"Drag Race" & "Drag Race All Stars."
What's the Difference
Paper Plains
What's the difference between paper and parchment?
What's the difference between a plain and prairie?
Experts: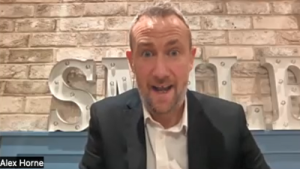 Alex Horne: Creator, producer, and co-host of "Taskmaster."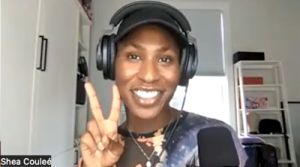 Shea Couleé: "Drag Race" star who appeared on three seasons of the show, including winning Season 5 of "Drag Race All Stars"
Hosts:
Credits:
Theme Song by Jonathan Green.
Maximum Fun's Senior Producer is Laura Swisher.
Associate Producer and Editor is Julian Burrell.
Seeing our next live-audience show in Los Angeles by YOU!
Guests
Jason Pargin
Joyelle Nicole Johnson
Alex Horne
Shea Couleé
About the show
Twice a month, host J. Keith van Straaten and co-host Helen Hong quiz the smartest celebrities they know to find out why they love what they love! Recorded before a live audience in downtown Los Angeles, this game show features comedians, actors, and musicians answering arcane questions on topics they claim to be experts in. But don't worry; if they slip up, there are real experts on hand to give us the facts!
If you're in the Los Angeles area and would like to be in the audience for a podcast taping, get your free ticket at http://www.gofactyourpod.com!
Get in touch with the show
How to listen
Stream or download episodes directly from our website, or listen via your favorite podcatcher!
Liked Ep. 135: Jason Pargin & Joyelle Nicole Johnson? Listen to these next...