Episode notes
Is you okay out there?! It's a brand new episode of Go Fact Yourself!
In this episode…
Guests: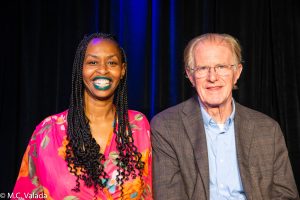 Ed Begley, Jr. is a second-generation actor. Why did he decide to get into Hollywood? Because he wanted to do exactly what his dad did. Over the years he's been nominated for an Emmy seven times, guested on game shows, and even had dinner with the Beatles. Ed's memoir "To The Temple of Tranquility… And Step On It!" is available for pre-order now.
GloZell is a comedian who has endeared herself to her YouTube audience with catchphrases, green lipstick… and an extreme take on the cinnamon challenge. She'll tell us about how all of that led to her scoring an interview with President Barack Obama at the White House.
Areas of Expertise
Ed: Electric vehicles, U.S. geography, the movie Midnight Run.
GloZell: The TV show "The Love Boat," the Alanis Morrisette album Jagged Little Pill, and looking for a cowboy.
What's the Difference
Do you read me?
What's the difference between a typeface and a font?
What's the difference between something being legible and readable?
Experts: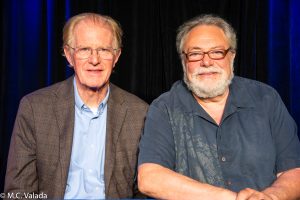 George Gallo: Director, producer and screenwriter of several films, including writing Midnight Run.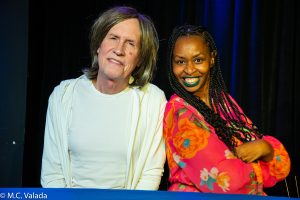 Glen Ballard: Songwriter Hall of Famer, who won three Grammys for Jagged Little Pill.
Hosts: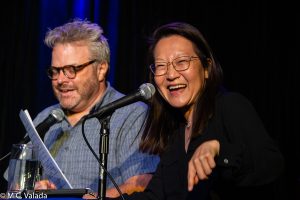 Credits:
Theme Song by Jonathan Green.
Maximum Fun's Senior Producer is Laura Swisher.
Associate Producer and Editor is Julian Burrell.
Seeing our next live-audience show in Los Angeles by YOU!
Guests
Ed Begley, Jr.
GloZell
George Gallo
Glen Ballard
About the show
Twice a month, host J. Keith van Straaten and co-host Helen Hong quiz the smartest celebrities they know to find out why they love what they love! Recorded before a live audience in downtown Los Angeles, this game show features comedians, actors, and musicians answering arcane questions on topics they claim to be experts in. But don't worry; if they slip up, there are real experts on hand to give us the facts!
If you're in the Los Angeles area and would like to be in the audience for a podcast taping, get your free ticket at http://www.gofactyourpod.com!
Get in touch with the show
How to listen
Stream or download episodes directly from our website, or listen via your favorite podcatcher!
Liked Ep. 134: Ed Begley, Jr. & GloZell? Listen to these next...