Episode notes
Drop back and avoid the sack, it's a brand new episode of Go Fact Yourself!
In this episode…
Guests: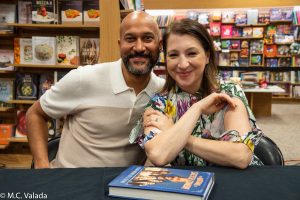 Keegan-Michael Key is an Emmy and Peabody award-winning actor, writer, and prodcuer.
Elle Key is an award winning film, television, and commercial director and producer.
The Keys are the authors of the new book The History of Sketch Comedy: A Journey Through the Art and Craft of Humor. Elle and Keegan will tell us about how the book was born from conversations they had as they geeked out about the "science" of comedy, and how they documented the world's first recorded joke. Plus, Keegan tells us more about how his comic origin story came from seeing his dad laugh at Eddie Murphy.
Areas of Expertise
Keegan: The Matthew Stafford era of the Detroit Lions football team, New York City phrases & slang, and Jewish cooking.
Elle: Art, painting & colors, 1980s action movies, and Jewish cooking.
What's the Difference
Affront and A-back
What is the difference between an affront and an offense?
What is the difference between spare ribs and baby back ribs?
Experts: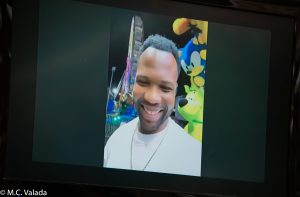 Glover Quin: Former Pro-Bowl defensive back for the Detroit Lions.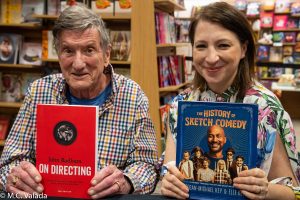 John Badham: Film director whose films include Saturday Night Fever and several 1980s action movies.
Hosts: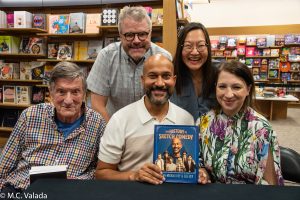 Credits:
Theme Song by Jonathan Green.
Live Show Engineer is Dave McKeever.
Maximum Fun's Senior Producer is Laura Swisher.
Associate Producer and Editor is Julian Burrell.
Seeing our next live-audience show in Los Angele
Guests
Keegan-Michael Key
Elle Key
Glover Quin
John Badham
About the show
Twice a month, host J. Keith van Straaten and co-host Helen Hong quiz the smartest celebrities they know to find out why they love what they love! Recorded before a live audience in downtown Los Angeles, this game show features comedians, actors, and musicians answering arcane questions on topics they claim to be experts in. But don't worry; if they slip up, there are real experts on hand to give us the facts!
If you're in the Los Angeles area and would like to be in the audience for a podcast taping, get your free ticket at http://www.gofactyourpod.com!
Get in touch with the show
How to listen
Stream or download episodes directly from our website, or listen via your favorite podcatcher!
Liked Ep. 136: Keegan-Michael Key & Elle Key? Listen to these next...