Episode notes
Face front, true believers! It's a brand new episode of Go Fact Yourself!
In this episode…
Guests: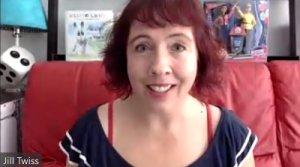 Jill Twiss is an award-winning comedy writer and children's book author. For years, she worked as an SAT tutor. She'll explain how that directly led to her big break: writing for "Last Week Tonight with John Oliver" AND the publication of her first children's book about a former Vice President's gay bunny. Plus, Jill tells us how she got the chance to contribute material to the Scripps National Spelling Bee.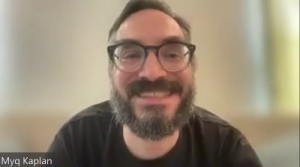 Myq Kaplan is a comedian who was introduced to many audiences on two competition shows – "Last Comic Standing" and "America's Got Talent." On AGT, Myq sometimes had to compete against cute children and well-trained dogs. He'll tell us about how his latest show at the Edinburgh Fringe Festival is based on advice he would give his younger self… and how he doubts he would have listened.
Areas of Expertise:
Jill: The TV show "The Good Place," the musical The 25th Annual Putnam County Spelling Bee, and the SAT.
Myq: Linguistics, psychedelics and Spider-Man.
What's the Difference: 
Preaching to the Choir
What's the difference between a preacher and a pastor?
What's the difference between a choir and a chorus?
Experts: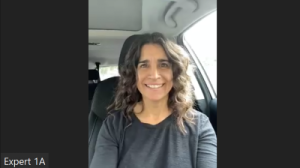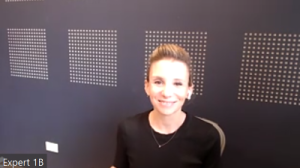 Rebecca Feldman and Sarah Saltzberg: Writers and performers, who originated the roles that became Olive and Logan in the musical The 25th Annual Putnam County Spelling Bee.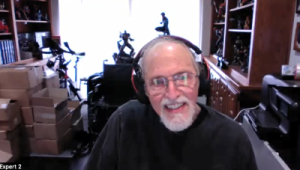 Marv Wolfman: Legendary and award-winning comic book author and editor, whose career includes creating the character Black Cat for Spider-Man.
Hosts:
Credits:
Theme Song by Jonathan Green.
Maximum Fun's Senior Producer is Laura Swisher.
Associate Producer and Editor is Julian Burrell.
Seeing our next live-audience show in Pasadena by YOU!
Guests
Jill Twiss
Myq Kaplan
Rebecca Feldman
Sarah Saltzberg
Marv Wolfman
About the show
Twice a month, host J. Keith van Straaten and co-host Helen Hong quiz the smartest celebrities they know to find out why they love what they love! Recorded before a live audience in downtown Los Angeles, this game show features comedians, actors, and musicians answering arcane questions on topics they claim to be experts in. But don't worry; if they slip up, there are real experts on hand to give us the facts!
If you're in the Los Angeles area and would like to be in the audience for a podcast taping, get your free ticket at http://www.gofactyourpod.com!
Get in touch with the show
How to listen
Stream or download episodes directly from our website, or listen via your favorite podcatcher!
Liked Ep. 132: Jill Twiss & Myq Kaplan? Listen to these next...