Episode notes
Your word is "trivia" on a brand new episode of Go F-A-C-T Yourself!
In this episode…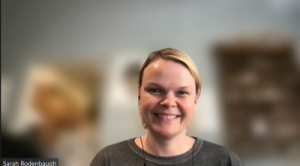 Sarah Rodenbaugh is a writer, actor and producer, whose new film, Hangman, is playing in festivals around the country. She steps in as guest co-host for this episode. 
Guests: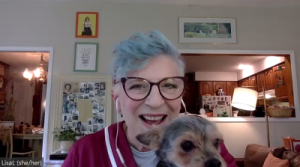 Lisa Lampanelli is a retired comedian. Her 30-year career involved selling out Radio City Music Hall and Carnegie Hall, numerous specials and so much more. She tells us about some of her biggest TV experiences, including "The Celebrity Apprentice" and the US version of "Taskmaster." And she explains how adjusting from such a busy career to retirement required a lot of trial and error.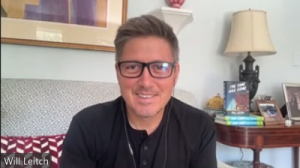 Will Leitch is a writer. He balances a career in sportswriting with publishing popular novels. His most recent work, The Time Has Come, is set in his home town of Athens, Georgia – a town that he's gotten a lot of comments about since the 2020 election. He'll tell us about how his book got an unexpected boost from the greatest horror writer of all time.
Areas of Expertise:
Lisa: Punctuation, spelling, and 1980s new-wave music
Will: Roger Ebert's movie reviews, the fighters in the game Mike Tyson's Punch-Out!!, and songs from Meat Loaf's Bat Out Of Hell Album.
What's the Difference: 
Jury Box
What's the difference between a summons and a subpoena?
What's the difference between a box and a carton?
Experts:
Dev Shah: Winner of the 2023 Scripps National Spelling Bee.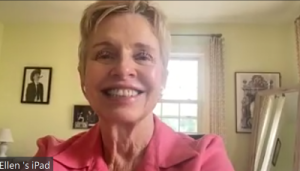 Ellen Foley: Actor and singer, known for being the featured female vocalist on Meat Loaf's "Paradise by the Dashboard Light."
Hosts:
Credits:
Theme Song by Jonathan Green.
Maximum Fun's Senior Producer is Laura Swisher.
Associate Producer and Editor is Julian Burrell.
Seeing our next live-audience show in Los Angeles by YOU!
Guests
Lisa Lampanelli
Will Leitch
Dev Shah
Ellen Foley
About the show
Twice a month, host J. Keith van Straaten and co-host Helen Hong quiz the smartest celebrities they know to find out why they love what they love! Recorded before a live audience in downtown Los Angeles, this game show features comedians, actors, and musicians answering arcane questions on topics they claim to be experts in. But don't worry; if they slip up, there are real experts on hand to give us the facts!
If you're in the Los Angeles area and would like to be in the audience for a podcast taping, get your free ticket at http://www.gofactyourpod.com!
Get in touch with the show
How to listen
Stream or download episodes directly from our website, or listen via your favorite podcatcher!
Liked Ep. 133: Lisa Lampanelli & Will Leitch? Listen to these next...