Episode notes
It's the return of in-person live audiences on Go Fact Yourself!
Larry Wilmore has been seen in everything from "The Office," "Black-ish," "The Nightly Show," and so much more. He'll tell us how his illustrious career as an actor started on "The Facts of Life," where he played a Greek cop. As he's built up his body of work, he's developed a passion for conversations and (well-intentioned) disagreements. You can hear some of those on his podcast "Larry Wilmore: Black on the Air."
Denise Crosby is best known for her portrayal of Security Chief Tasha Yar on "Star Trek." She's also known for her role on "The Walking Dead" where she played a mother… who happened to be a cannibal. She'll tell us about that and what it was like to pose for "Playboy" magazine in the 80s.
Our contestants will have a trivia battle about music from across the pond and swimming down the pool!
What's the Difference: Coax
What's the difference between "convince" and "persuade"?
What's the difference between "Diet Coke" and "Coke Zero Sugar"?
Areas of Expertise:
Larry: Beatles lyrics, the original Star Wars trilogy, and the Showtime era of the Los Angeles Lakers.
Denise: Pitbulls, the movie Airport, and how to make the perfect flip-turn at the wall while swimming.
Appearing in this episode: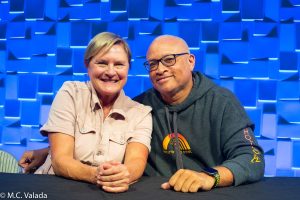 With guest experts: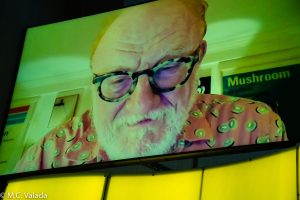 Peter Asher, multiple Grammy-winning producer, guitarist and singer.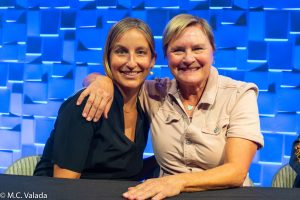 Kimberly Vandenberg, Olympic medalist swimmer with team USA.
Go Fact Yourself was devised and is produced by Jim Newman and J. Keith van Straaten, in collaboration with Maximum Fun.
This episode was produced in conjunction with KPCC and recorded live at the Crawford Family Forum in Pasadena
Theme Song by Jonathan Green.
Maximum Fun's Senior Producer is Laura Swisher.
Associate Producer and Editor is Julian Burrell.
Continuing to be vigilant about COVID by YOU!
Guests
Larry Wilmore
Denise Crosby
Peter Asher
Kimberly Vandenberg
About the show
Twice a month, host J. Keith van Straaten and co-host Helen Hong quiz the smartest celebrities they know to find out why they love what they love! Recorded before a live audience in downtown Los Angeles, this game show features comedians, actors, and musicians answering arcane questions on topics they claim to be experts in. But don't worry; if they slip up, there are real experts on hand to give us the facts!
If you're in the Los Angeles area and would like to be in the audience for a podcast taping, get your free ticket at http://www.gofactyourpod.com!
Get in touch with the show
How to listen
Stream or download episodes directly from our website, or listen via your favorite podcatcher!
Liked Ep. 108: Larry Wilmore & Denise Crosby? Listen to these next...