Episode notes
It's OCD vs. DVD on a new episode of Go Fact Yourself!
Richard Kind is an award-winning actor who's appeared in movies, television and even on Broadway – but for a long time, he thought acting would be his extracurricular activity. He decided to try his hand at becoming a lawyer before a family friend finally convinced him to dip his toe into show business. That's led to an extensive and memorable career – including an appearance on "Celebrity Jeopardy" that he's still not over.
Julia Longoria is a reporter and an expert on audio storytelling. As host of the podcasts "The Experiment" and "More Perfect," she's produced tons of stories about the culture and politics of the United States. That includes what she considers one of the most significant parts of the country's backstory: Spam. The next season of "More Perfect" will launch in 2023.
What's the Difference: Friendship
What's the difference between "amicable" and "amiable"?
What's the difference between "aboard" and "onboard"?
Areas of Expertise:
Richard: "The Dick Van Dyke Show," Michael Connelly books, and the Second City comedy theater.
Julia: The TV show "Monk," Ruth Bader Ginsburg's personal life, and outside missteps in Miami.
Appearing in this episode: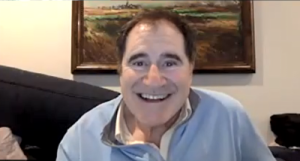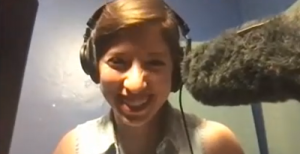 With guest experts: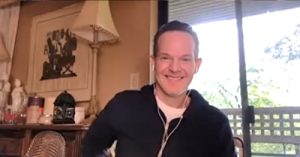 Jason Gray-Stanford, actor and podcaster who appeared in all eight seasons of "Monk."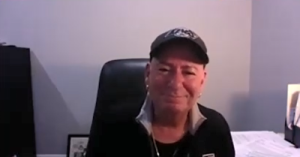 Larry Mathews, actor whose decades-long career includes playing Richard Petrie on "The Dick Van Dyke Show"
Go Fact Yourself was devised and is produced by Jim Newman and J. Keith van Straaten, in collaboration with Maximum Fun.
Theme Song by Jonathan Green.
Maximum Fun's Senior Producer is Laura Swisher.
Associate Producer and Editor is Julian Burrell.
Continuing to be vigilant about COVID by YOU!
Guests
Richard Kind
Julia Longoria
Jason Gray-Stanford
Larry Mathews
About the show
Twice a month, host J. Keith van Straaten and co-host Helen Hong quiz the smartest celebrities they know to find out why they love what they love! Recorded before a live audience in downtown Los Angeles, this game show features comedians, actors, and musicians answering arcane questions on topics they claim to be experts in. But don't worry; if they slip up, there are real experts on hand to give us the facts!
If you're in the Los Angeles area and would like to be in the audience for a podcast taping, get your free ticket at http://www.gofactyourpod.com!
Get in touch with the show
How to listen
Stream or download episodes directly from our website, or listen via your favorite podcatcher!
Liked Ep. 107: Richard Kind & Julia Longoria? Listen to these next...