Episode notes
TV & film genres abound on a brand new episode of Go Fact Yourself!
Karama Horne is a writer and geek influencer. She's also the host of "The Blerd Gurl Podcast" and the weekly "Blerd Gurl Live" on Twitch. A "Blerd" is a black nerd, and it's not just a self-identification; Karama has spent a lot of time looking for other black people who are fans of the things she loves. Karama's upcoming book Black Panther: Protectors of Wakanda is available for pre-order now.
Mo Rocca is an Emmy-winning correspondent for "CBS Sunday Morning." He's known for being well-versed in a variety of very specific subjects ("obscure presidential history," anyone?). He also has a lifelong fascination with obituaries. You can learn more about that in his podcast and book on the subject, both titled "Mobituaries." Oh, and he met the Pope!
Our guests will answer trivia on stories of dystopian futures and oil-rich pasts.
What's the Difference: Sleeping pills
What's the difference between being tired and feeling fatigued?
What's the difference between a dose and dosage?
Areas of Expertise:
Mo: TV shows of 1982, Barbara Streisand before 1985, and Chanel's best selling fragrances of 1992.
Karama: The anime "Ghost in the Shell," the K-Pop group Shinee, and mason jars.
Appearing in this episode: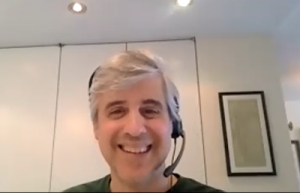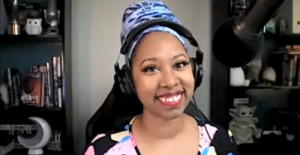 With guest experts: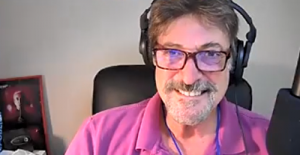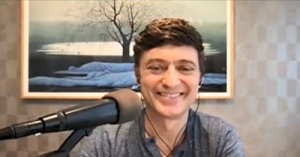 Richard Epcar and Crispin Freeman: prolific voice actors whose roles include the lead roles in the anime "Ghost in the Shell."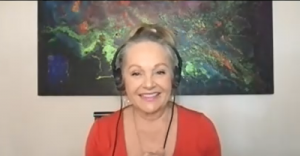 Charlene Tilton and Joan Van Ark: actors whose many accomplishments include playing mother and daughter on the TV show "Dallas," its reboot, and its spin-off.
Go Fact Yourself was devised and is produced by Jim Newman and J. Keith van Straaten, in collaboration with Maximum Fun.
Theme Song by Jonathan Green.
Maximum Fun's Senior Producer is Laura Swisher.
Associate Producer and Editor is Julian Burrell.
Continuing to be vigilant about COVID by YOU!
Guests
Karama Horne
Mo Rocca
Richard Epcar
Joan Van Ark
Charlene Tilton
Crispin Freeman
About the show
Twice a month, host J. Keith van Straaten and co-host Helen Hong quiz the smartest celebrities they know to find out why they love what they love! Recorded before a live audience in downtown Los Angeles, this game show features comedians, actors, and musicians answering arcane questions on topics they claim to be experts in. But don't worry; if they slip up, there are real experts on hand to give us the facts!
If you're in the Los Angeles area and would like to be in the audience for a podcast taping, get your free ticket at http://www.gofactyourpod.com!
Get in touch with the show
How to listen
Stream or download episodes directly from our website, or listen via your favorite podcatcher!
Liked Ep. 106: Mo Rocca & Karama Horne? Listen to these next...