Episode notes
Hey! What a wonderful kind of day! To get along with a new episode of Go Fact Yourself!
Simon Adler is senior producer for the hit show Radiolab. He recently wrapped up a documentary series for the show all about cassette tapes – what he says led to some of the earliest examples of on-demand audio throughout the world. Then, he'll tell us about how to use film techniques when working with sound and the secret to making a great podcast.
Sophie Saint Thomas is a writer, whose pieces about sex and drugs have appeared in publications like GQ, Vice and Forbes. She'll explain how the first time she pitched an article about sex got her kicked off of her school newspaper. Plus, she'll tell us more about the magic that is goth karaoke.
Our guests will answer trivia about adult relationships and children's television.
What's the Difference: Holy Water!
What's the difference between "holy" and "sacred?"
What's the difference between an ocean and a sea?
Areas of Expertise:
Sophie: The movie True Romance, David Bowie's "Berlin" trilogy, and Ketamine.
Simon: Mario Kart 64, The PBS TV show "Arthur" and the city of Eau Claire, Wisconsin.
Appearing in this episode: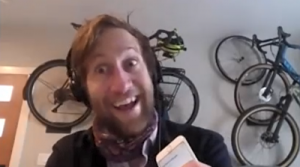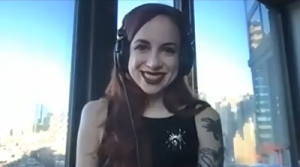 With guest experts: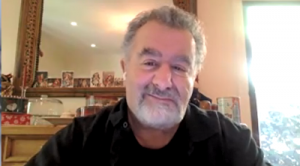 Saul Rubinek, award-winning actor, writer, producer, and director, whose many credits include the movie True Romance!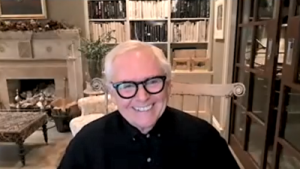 Marc Brown, Author and illustrator of the Arthur book series and executive producer of the PBS television series based on the books.
Go Fact Yourself was devised and produced by Jim Newman and J. Keith van Straaten, in collaboration with Maximum Fun.
Theme Song by Jonathan Green.
Maximum Fun's Senior Producer is Laura Swisher.
Associate Producer and Editor is Julian Burrell.
Mask-upgrading by YOU.
Guests
Simon Adler
Sophie Saint Thomas
Saul Rubinek
Marc Brown
About the show
Twice a month, host J. Keith van Straaten and co-host Helen Hong quiz the smartest celebrities they know to find out why they love what they love! Recorded before a live audience in downtown Los Angeles, this game show features comedians, actors, and musicians answering arcane questions on topics they claim to be experts in. But don't worry; if they slip up, there are real experts on hand to give us the facts!
If you're in the Los Angeles area and would like to be in the audience for a podcast taping, get your free ticket at http://www.gofactyourpod.com!
Get in touch with the show
How to listen
Stream or download episodes directly from our website, or listen via your favorite podcatcher!
Liked Ep. 98: Simon Adler & Sophie Saint Thomas? Listen to these next...