Episode notes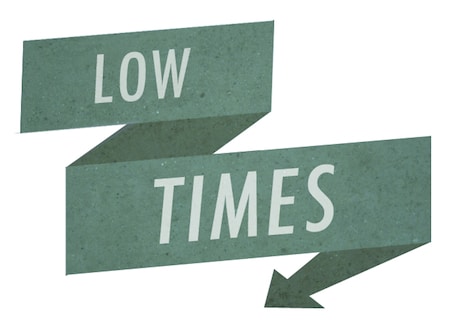 Summer Music with Daniel Ralston and Maggie Serota of The Low Times
For summer music recommendations, we're joined by our rock music correspondents Daniel Ralston and Maggie Serota of the Low Times podcast. They recommend Henrietta by Yeasayer and Life by Summer Camp.
(Embed or Share The Low Times' Music Recommendations)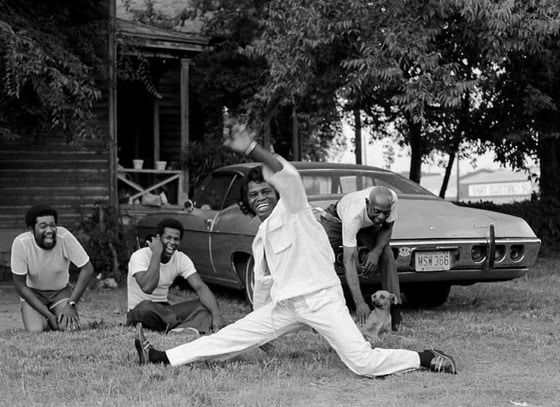 R.J. Smith profiles the Godfather of Soul, James Brown
R.J. Smith is a former senior editor at Los Angeles Magazine and a music journalist who's written for the Village Voice and Spin. For his latest project, he took on the task of profiling the Godfather of Soul, James Brown. Smith's extensive biography, The One: The Life and Music of James Brown, follows the musician from his childhood, raised in a whorehouse, wearing burlap sack underwear, to stardom, and then to reinvention.
James Brown was a hugely influential musician and performer, known for hits like "I Got You (I Feel Good)" and "Get Up (I Feel Like a Sex Machine)," and he was one of the driving forces behind the creation and popularity of funk music. But he was also much more than that — a tenacious businessman who ran his finances into the ground, a man of messy and confusing political alliances, and a hardliner on drug abuse (who eventually fell to his own drug addictions).
Why didn't Brown's politics fit neatly into a particular mindset? And why, unlike nearly all of his black contemporaries, did he endorse Nixon? What drew crowds of screaming fans to his performances? And how did he survive the rise of disco? Smith's book delves into Brown's storied and complicated life and music career of six decades, as well as his effects on pop music, politics, and race relations in 20th century America.
(Embed or Share RJ Smith on James Brown)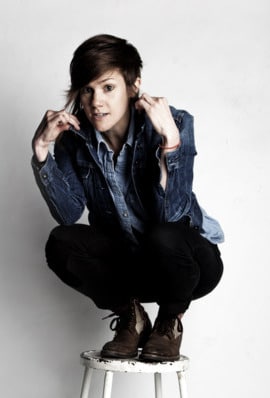 Cameron Esposito is a standup comic who's been featured on this show and performed at TBS' Just for Laughs Chicago, South by Southwest, and the Aspen Rooftop Comedy Festivals. She recently moved to Los Angeles right in time for the 4th Annual MaxFunCon, and joined us to perform a set musing on her childhood appearance.
(Embed or Share Comedy from Cameron Esposito)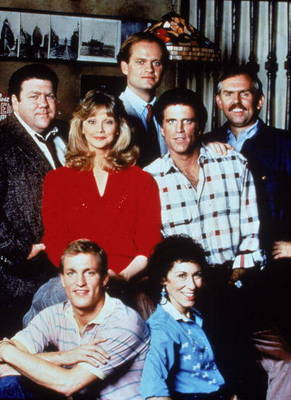 Why not go where everybody goes your name? This week, Jesse recommends that you revisit Cheers.
Do you have a piece of pop culture that keeps you coming back? Share your own Outshot on our forums.
(Embed or Share The Outshot on Cheers)
Guests
R.J. Smith
Cameron Esposito
Maggie Serota
Daniel Ralston
About the show
Bullseye is a celebration of the best of arts and culture in public radio form. Host Jesse Thorn sifts the wheat from the chaff to bring you in-depth interviews with the most revered and revolutionary minds in our culture.
Bullseye has been featured in Time, The New York Times, GQ and McSweeney's, which called it "the kind of show people listen to in a more perfect world." Since April 2013, the show has been distributed by NPR.
If you would like to pitch a guest for Bullseye, please CLICK HERE. You can also follow Bullseye on Twitter, YouTube, and Facebook. For more about Bullseye and to see a list of stations that carry it, please click here.
Get in touch with the show
How to listen
Stream or download episodes directly from our website, or listen via your favorite podcatcher!