Episode notes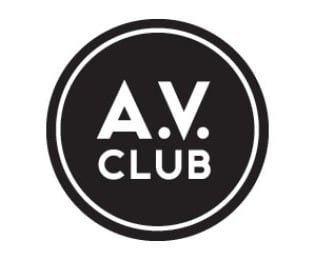 Summer TV with The AV Club
What's worth watching on TV this summer? Our TV critics Erik Adams and Claire Zulkey of the AV Club have a few suggestions (yes, other than Breaking Bad). Adams suggests Disney Channel's Gravity Falls, which airs on Fridays. Zulkey recommends The Franchise, which airs on Showtime on Wednesdays at 10pm.
(Embed or share The AV Club's Summer TV Recommendations)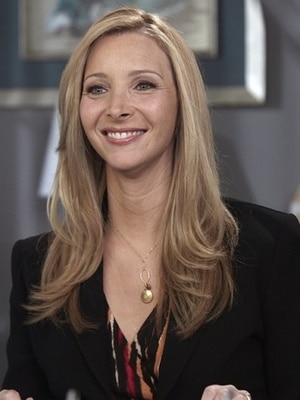 Actress Lisa Kudrow on Web Therapy
Lisa Kudrow broke out to TV stardom on the hugely popular sitcom Friends, portraying the clueless but street-wise Phoebe Buffay. The cast members of Friends were practically America's Sweethearts, but Kudrow has pursued roles as less easily lovable characters in movies like Easy A and the short-lived but critically acclaimed cable series The Comeback.
Most recently, Kudrow has co-created and stars in the improv-comedy series Web Therapy, about a self-centered therapist who has an unusual "modality" approach — she insists on cutting the usual 50-minute dreams and feelings session to a three-minute web chat. Web Therapy was adapted for TV by Showtime last year, and just began its second season on the network.
Kudrow talks to us about her early career in science research, how the fickleness of middle-schoolers set her on the path to acting, and being mentored by none other than Jon Lovitz.
(Embed or share this interview with Lisa Kudrow)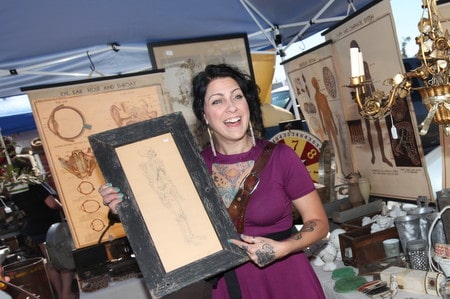 Photo by Casey Rodgers/Invision for History/AP Images
American Picking with Danielle Colby
Maximum Fun Headquarters recently relocated to a beautiful, but barren, new office — and it needed a touch of character. There's probably no better place to find it than at the huge Rose Bowl flea market in Los Angeles, but we needed a seasoned antiquer to help us out. Enter Danielle Colby, star of the History Channel's series American Pickers, who helped us pick a doozy.
Check out our AMAZING flea market bounty for yourself.
(Embed or share this segment with American Picker Danielle Colby)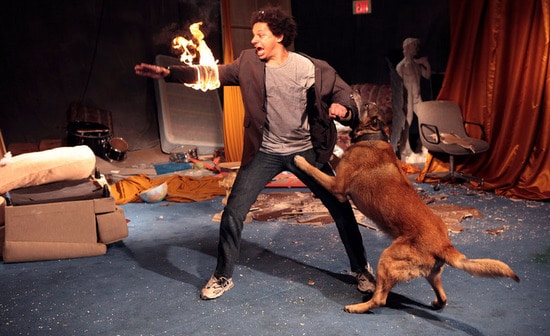 Comedian Eric Andre
Eric Andre isn't a comedian with a household name, but that didn't stop him from getting his own talk show. And it didn't stop him from breaking every rule in the book when it comes to doing monologues or interviewing guests, either. The Eric Andre Show is hard to describe, but if you know that Andre isn't averse to pouring ketchup down his own pants or borderline abusing his guests, you might start to get the idea. His extremely low-key straight man Hannibal Burress provides a counterpoint to the madness.
Andre talks to us about literally deconstructing the talk show, setting up unexpected situations for guests, and more.
The Eric Andre Show airs Sundays at 12:30am on Cartoon Network's Adult Swim.
(Embed or share this interview with Eric Andre)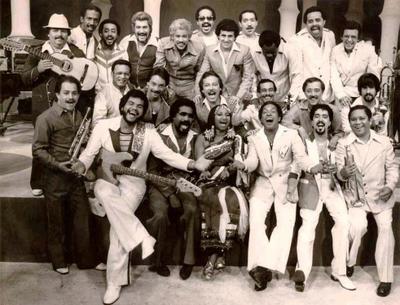 The Outshot: The Fania All-Stars
This week, Jesse recommends that we all overcome any reluctance to let salsa music into our lives, and to begin with the Fania All-Stars.
Do you have a new music love? Tell us about it in your own outshot.
(Embed or share The Outshot: Fania All-Stars)
About the show
Bullseye is a celebration of the best of arts and culture in public radio form. Host Jesse Thorn sifts the wheat from the chaff to bring you in-depth interviews with the most revered and revolutionary minds in our culture.
Bullseye has been featured in Time, The New York Times, GQ and McSweeney's, which called it "the kind of show people listen to in a more perfect world." Since April 2013, the show has been distributed by NPR.
If you would like to pitch a guest for Bullseye, please CLICK HERE. You can also follow Bullseye on Twitter, YouTube, and Facebook. For more about Bullseye and to see a list of stations that carry it, please click here.
Get in touch with the show
How to listen
Stream or download episodes directly from our website, or listen via your favorite podcatcher!