Episode notes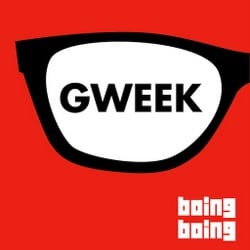 Culture Recommendations from Mark Frauenfelder of Boing Boing
This week's culture recommendations come to us care of
Mark Frauenfelder
of
Boing Boing
and the
Gweek
podcast, who joins us to share a pair of his top picks:
The Dictionary of Modern Proverbs
, as compiled by Charles Doyle, and the music video production iPhone app
Video Star
.  
(Embed or share Mark Frauenfelder's Culture Recommendations)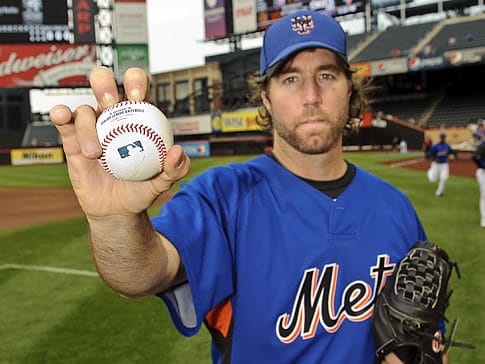 New York Mets Pitcher R.A. Dickey
R.A. Dickey
is a pitcher for the New York Mets, and the only man in the majors currently throwing a knuckleball. His new memoir,
Wherever I Wind Up: My Quest For Truth, Authenticity and the Perfect Knuckleball
, is a story of perseverance more than anything. He had a difficult childhood marked by abuse and poverty, but found his gift in baseball. Early on in his career, the Texas Rangers offered Dickey a lucrative contract but retracted it when they discovered a physical abnormality that theoretically should have kept him from playing ball. Dickey then bounced back and forth between the major and minor leagues and says he floundered, personally and professionally. But he stuck with it, and worked on mastering the wildly unpredictable knuckleball pitch (and finally found stability and peace in his relationships with his family and friends). Now, at age 37 Dickey is just hitting the prime of his career while many players of his age have long since retired. If anything, the knuckleball means his best days may still be ahead of him.  
R.A. sits down with us to discuss his search for peace from a troubled past, the art of throwing the perfect knuckleball, and exactly why he names his bats after fantasy swords.
Wherever I Wind Up
is now available in bookstores now.
(Embed or share this interview with R.A. Dickey)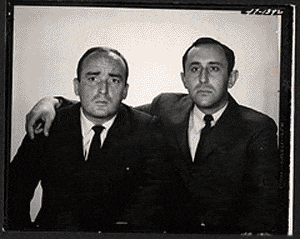 Comedy by Coyle & Sharpe: Robbing a Bank
To say Jim Coyle and Mal Sharpe were ahead of their time would be putting it mildly. The duo produced hundreds of man-on-the-street interviews in San Francisco during the mid-1960s, always claiming to be something they weren't, all in the name of comedy. Their efforts would go mostly unappreciated for decades, though the dedication of Mal's daughter Jennifer would ensure their work would eventually find an audience.  
In this classic clip, the pair try to convince a Navy serviceman to rob a bank for them. You can hear more from
Coyle & Sharpe
right here on MaximumFun.org, where their archives have been converted to
The Coyle & Sharpe Podcast
.  
(Embed or share Coyle & Sharpe: Robbing a Bank)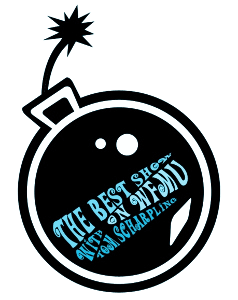 The Outshot: The Best Show on WFMU
On the Outshot this week, Jesse makes the rather unconventional move of recommending a radio show that isn't this one — but you'll want to check it out all the same. It's
The Best Show on WFMU
, the music show turned character-based comedy call-in program whose cryptic host
Tom Scharpling
can satirize the role of the radio host while perfecting it in the same breath.  
Is there a show on the radio that you consider appointment listening? We want to hear it,
so let us know on the MaxFun Forum by picking your own Outshot.
(Embed or share this Outshot on The Best Show on WFMU)
Subscribe to Bullseye in
iTunes
or the
RSS feed
!
Guests
RA Dickey
Mark Frauenfelder
Coyle & Sharpe
About the show
Bullseye is a celebration of the best of arts and culture in public radio form. Host Jesse Thorn sifts the wheat from the chaff to bring you in-depth interviews with the most revered and revolutionary minds in our culture.
Bullseye has been featured in Time, The New York Times, GQ and McSweeney's, which called it "the kind of show people listen to in a more perfect world." Since April 2013, the show has been distributed by NPR.
If you would like to pitch a guest for Bullseye, please CLICK HERE. You can also follow Bullseye on Twitter, YouTube, and Facebook. For more about Bullseye and to see a list of stations that carry it, please click here.
Get in touch with the show
How to listen
Stream or download episodes directly from our website, or listen via your favorite podcatcher!