Episode notes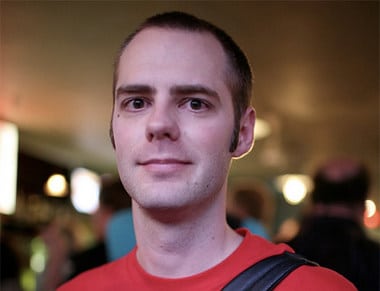 Culture Recommendations with Jason Kottke
This week's pop culture picks come care of Jason Kottke, of Kottke.org. Jason tracks down the best the internet has to offer, but this week he's all about documentaries. First up, it's a pair of short documentaries about Allan Benton and his ham. Allan is the owner of Benton's Smoky Mountain Country Hams, and we travel inside both his office and curing house in the films.
Next, it's the feature-length documentary Senna, profiling the thrilling and ultimately tragic tale of Brazilian Formula One driver Ayrton Senna. Senna is not just for Formula One fans — it's a gripping profile, and the racing footage is thrilling no matter who you are. It's currently available on Netflix Instant.
(Embed or share Jason Kottke's Culture Recommendations)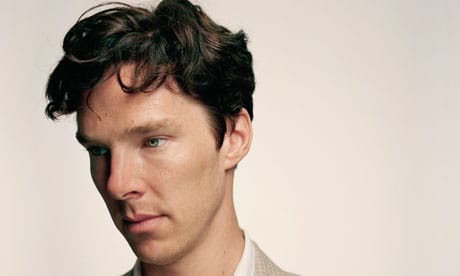 Sherlock Actor Benedict Cumberbatch
Benedict Cumberbatch is a British actor currently bringing Sherlock Holmes to life in PBS's Masterpiece series Sherlock, alongside Martin Freeman of The Office as John Watson. While Cumberbatch and Freeman are the latest in a long line of actors to play these characters, there is something fresh about their adaptation: Sherlock takes place in the present day, updating the classic detective to our modern era. In the past year, Cumberbatch has memorably stolen scenes in period dramas like War Horse and Tinker Tailor Soldier Spy.
Benedict tells us about bringing a new take to an iconic character, and what keeps Holmes relevant to both writers and audiences all these years later. He also opens up about how a life-threatening altercation while filming in South Africa in 2004 left him changed as a person. The Series Two finale of Sherlock airs this Sunday, May 20th, on PBS's Masterpiece. Series Two will be available on DVD just two days later, on Tuesday the 22nd.
(Embed or share this interview with Benedict Cumberbatch)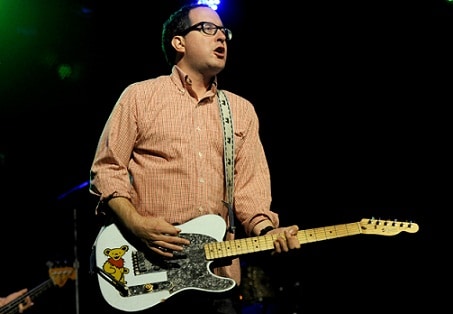 Craig Finn on The Song That Changed My Life
Craig Finn is the lead singer and guitarist for the Brooklyn rock outfit The Hold Steady. Earlier this year, Finn released his debut solo album Clear Heart Full Eyes. This week he tells us about the song that changed his life: The Replacements' "I Will Dare", off their 1984 album Let It Be.
(Embed or share Craig Finn's Song That Changed My Life)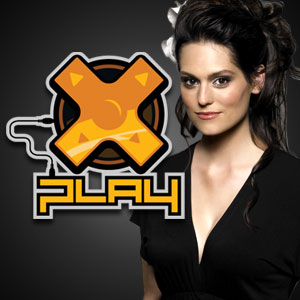 Video Game Journalist Morgan Webb
Morgan Webb is a video game journalist and the co-host of X-Play on the G4 TV network. Webb fell into work in front of the camera entirely by accident via a research position on Tech TV's The Screen Savers, and it wasn't long before she wound up in front of the camera. Tech TV would eventually merge with G4, and X-Play is now the longest-running program on the network.
Morgan talks about what it means to be a gamer, what she loves about the gaming experience, and her struggle for journalistic legitimacy.
Thanks to Dave Ciaccio for editing this segment.
(Embed or share this interview with Morgan Webb)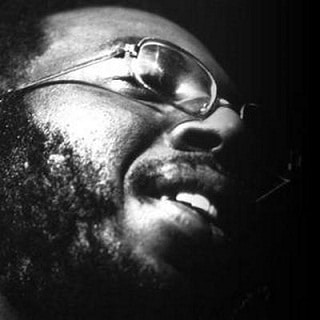 The Outshot: "People Get Ready" by Curtis Mayfield
For The Outshot this week, Jesse basks in the warm, loving glow of Curtis Mayfield's "People Get Ready", and explains exactly why the singer's smiling face hangs on the wall above his son's crib.
If you've got a song that lifts you up like this one does, share the warmth on the MaxFun forum by picking your own Outshot.
(Embed or share this Outshot on Curtis Mayfield)
Guests
Benedict Cumberbatch
Morgan Webb
Craig Finn
Jason Kottke
About the show
Bullseye is a celebration of the best of arts and culture in public radio form. Host Jesse Thorn sifts the wheat from the chaff to bring you in-depth interviews with the most revered and revolutionary minds in our culture.
Bullseye has been featured in Time, The New York Times, GQ and McSweeney's, which called it "the kind of show people listen to in a more perfect world." Since April 2013, the show has been distributed by NPR.
If you would like to pitch a guest for Bullseye, please CLICK HERE. You can also follow Bullseye on Twitter, YouTube, and Facebook. For more about Bullseye and to see a list of stations that carry it, please click here.
Get in touch with the show
How to listen
Stream or download episodes directly from our website, or listen via your favorite podcatcher!