Episode notes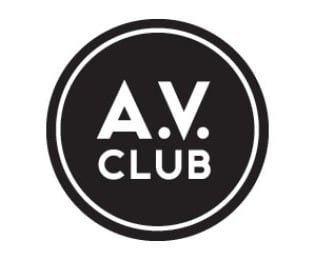 AV Club Culture Recommendations
This week's culture critics are Nathan Rabin and Scott Tobias of The AV Club, here to offer up a pair of humor-fueled recommendations. Nathan suggests checking out comedian Hannibal Buress's debut one-hour special, Animal Furnace, noting a marked evolution in Hannibal's stand-up style. Meanwhile Scott is enamored with Wes Anderson's latest, Moonrise Kingdom, hailing it as the filmmaker's best work.
Moonrise Kingdom is currently in limited release, opening nationwide on June 15th, while Hannibal Buress's Animal Furnace is now available on both CD and DVD.
(Embed or share this week's AV Club picks)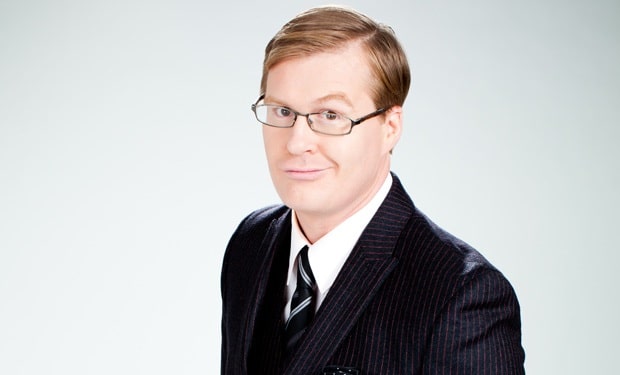 Comedian Kurt Braunohler
Kurt Braunohler is a stand-up comedian and improviser, as well as one half of the sketch duo Kurt & Kristen, performing alongside writing partner Kristen Schaal. While stand-up consumes much of his time these days, he may soon be best known for IFC's Bunk, putting his disarming charms to work as host of an improv game show where comedians compete in insane challenges on behalf of less than charitable causes.
Kurt sits down with us to discuss the myriad ways in which the conventions of the game show format are begging to be satirized, the serendipitous origin of Kurt & Kristen, and how they took one of our all-time favorite sketches, "Kristen Schaal is a Horse", to Australia's biggest stage. Bunk premieres Friday, June 8th at 10:30 PM on IFC.
(Embed or share this interview with Kurt Braunohler)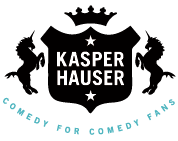 Kasper Hauser News Update
Thought you could escape the world of news within the hour of our pop culture program? Think again! Getting you caught up on all the latest stories that may or may not have happened, here's an update from the minds of our fake news team: the San Francisco-based sketch comedy group Kasper Hauser.
For more Kasper Hauser, check out The Kasper Hauser Podcast right here on MaximumFun.org.
(Embed or share this Kasper Hauser News Update)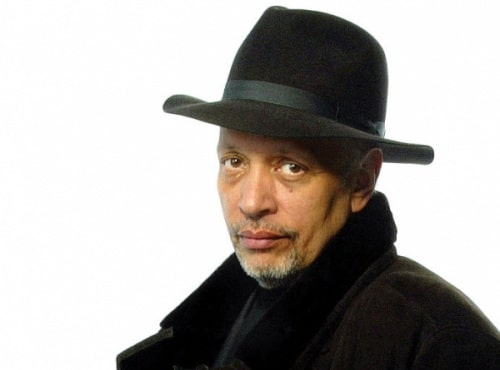 Devil in a Blue Dress. Lately Mosley's penning the stories of a new detective: Leonid McGill. His latest serial novel is All I Did Was Shoot My Man, the most recent entry in the McGill series, and it's loaded with the kind of snappy, hard-boiled noir writing Mosley is famous for.
Walter joined us back in 2010 to talk about the existential crises at the heart of the detective genre, and how he made the move from computer programming to detective fiction so many years ago.
The Outshot: Jay-Z's Flow
For The Outshot this week, Jesse makes the case for Jay-Z as hip hop's greatest of all time — if only for the effortlessly perfect rhythm of his lyrical flow, best represented on the track "Hovi Baby".
Got your own pick for rap's best flow? Stake your claim on the MaxFun Forum by picking your own Outshot.
(Embed or share this Outshot on Jay-Z's flow)
Guests
Kurt Braunohler
Walter Mosley
Scott Tobias
Nathan Rabin
Kasper Hauser
About the show
Bullseye is a celebration of the best of arts and culture in public radio form. Host Jesse Thorn sifts the wheat from the chaff to bring you in-depth interviews with the most revered and revolutionary minds in our culture.
Bullseye has been featured in Time, The New York Times, GQ and McSweeney's, which called it "the kind of show people listen to in a more perfect world." Since April 2013, the show has been distributed by NPR.
If you would like to pitch a guest for Bullseye, please CLICK HERE. You can also follow Bullseye on Twitter, YouTube, and Facebook. For more about Bullseye and to see a list of stations that carry it, please click here.
Get in touch with the show
How to listen
Stream or download episodes directly from our website, or listen via your favorite podcatcher!